| | |
| --- | --- |
| Fat Superman Velvet Painting | |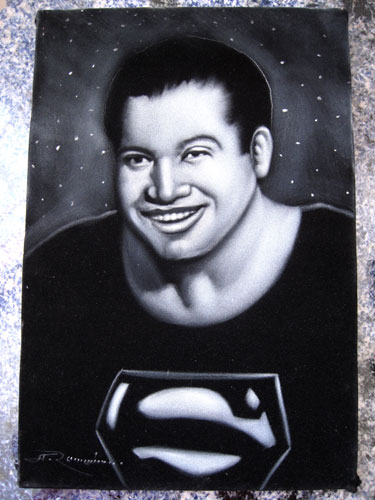 Made in Tijuana in 1998, this velvet portrait suffers from an over prescription of Kitsch which causes the Carrott Top pumped-to-within-an-inch-of-bursting-his-skin steroidal physique rather than the normal man size of George Reeves who this is a portrait of. This plump-as-a-Thanksgiving-turkey Superman is more apt to pop some Creatine and protein powder than leap off a tall building where he'd most certainly sink like a rock.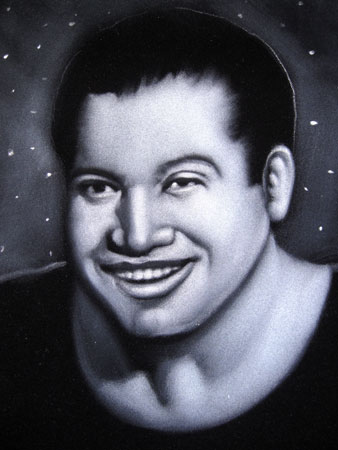 Categories:
Art
,
Certifikitsch Winners
,
Comic Book/Strip/Animation
,
Comics
,
Paintings
,
TV & Radio
Allee Willis Museum of Kitsch
Leave a Reply
You must be logged in to post a comment.
| | | |
| --- | --- | --- |
| Share this page. | | Subscribe to the blog. |
| | | |
Protected under a Creative Commons license