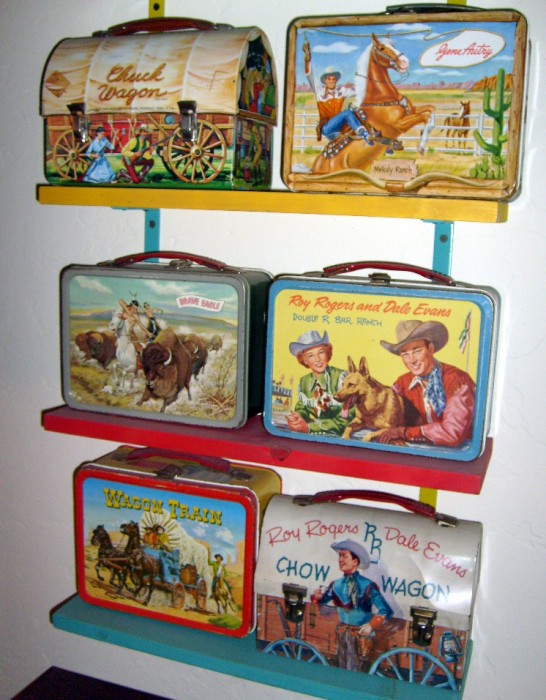 Yahoo! Here are some cowboy lunchboxes. My favorite is the Chuck Wagon dome box at the top (from 1958). The wagon is under attack and you can see an burning arrow setting the canvas top afire, then when you turn the box to the side, you see see a woman inside of the wagon trying to put out the fire! Other boxes are Gene Autry (1954), Brave Eagle (1957), Roy Rogers and Dale (1957), Wagon Train (1964) and Roy Rogers dome (1955).
Categories:
Animals & Birds
,
Celebrities
,
Certifikitsch Winners
,
Food
,
Hats
,
School
,
Submissions
,
Transportation
Allee Willis Museum of Kitsch
4 Responses to "Cowboy lunchboxes"
Leave a Reply
You must be logged in to post a comment.
| | | |
| --- | --- | --- |
| Share this page. | | Subscribe to the blog. |
| | | |
Protected under a Creative Commons license