| | |
| --- | --- |
| Allee Willis' Kitsch O' The Day – 1950′s BonAmi "Push Button" Cleaner and A Smatering of What It's Cleaning Up | |
| | |
| --- | --- |
| | |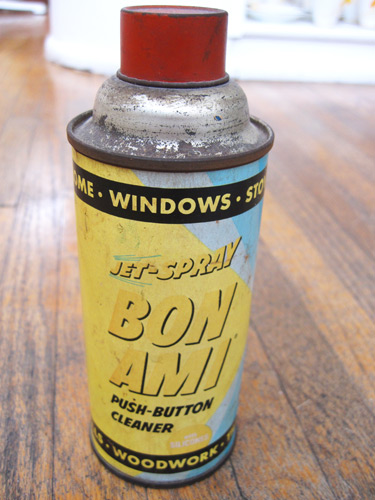 This vintage cleaning product can may be a little worse for wear but so am I as I hobble around my house shining it back up to its usual state after a couple hundred people trounced through here yesterday in celebration of John Lloyd Young's debut exhibition featuring his very first works of Kitsch Pop art. I love that cleaning products in aerosol cans were so new when this came out in the 1950s that it was made of silicones (more than 1!) and was referred to as the "push-button cleaner".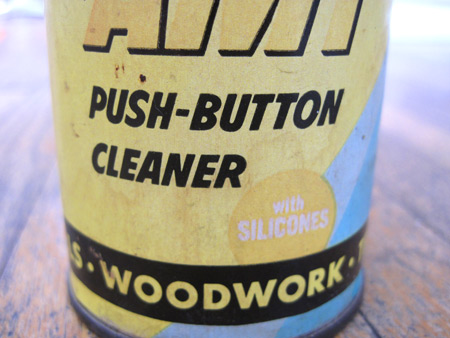 John Lloyd might be referred to as the "push-rhinestone artist". He does phenomenal work jeweling everyday food products like a box of Cornflakes, a can of Spam and a bucket of the Colonel's favorite.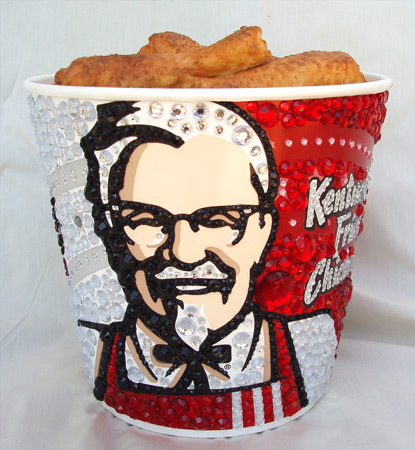 Most of the food appearing as bejeweled art was actually served at the party. If you had a couple minutes to spare we would even toast you a Pop Tart.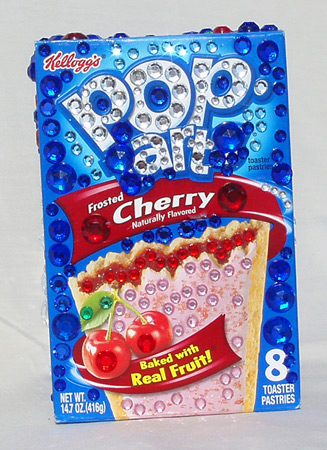 I'm sick that I didn't take a photo of the gigantic three-foot round pizzas that arrived to match this piece John Lloyd made of himself holding his Tony for Best Actor in a Musical for Jersey Boys (trouncing my own musical, The Color Purple, I might add) surrounded by a melange of Tony's Pizza boxes.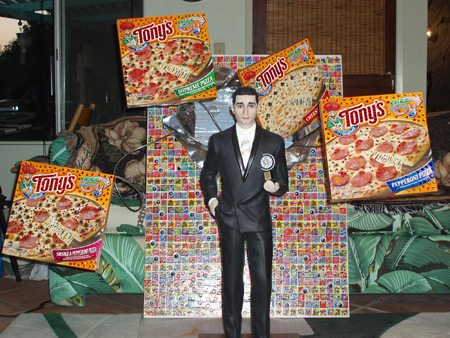 The intricate jeweling doesn't read well in the longshot so here's a close up of the pie: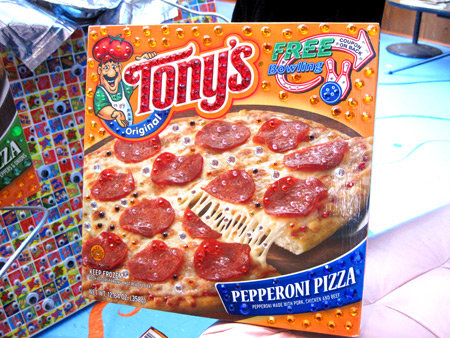 I won't see all the photos from the party which was a benefit for AIDS Project LA until later today but here are a smattering of some a friend snapped until I post the real deals tomorrow.
Honoree and hostess: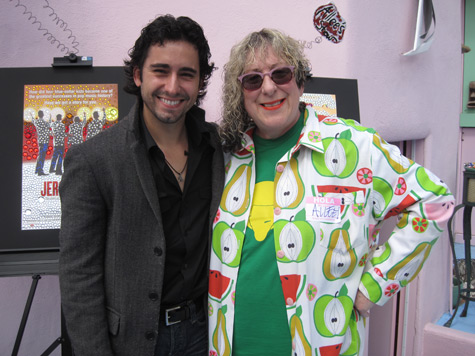 Michael Lerner, me, RuPaul and Charles Phoenix: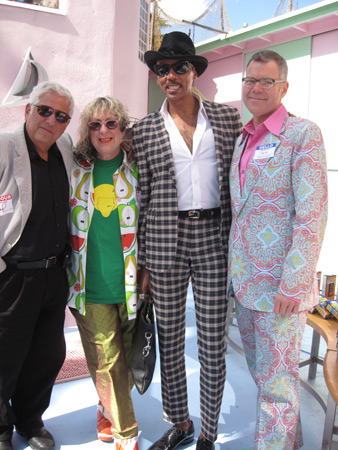 Stu James, Lesley Donald (Both in The Color Purple), me, JLY and Jai Rodriguez: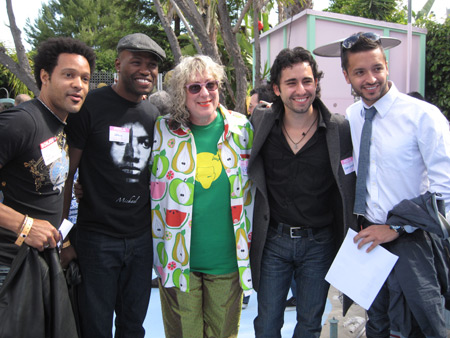 Prudence Fenton, Mark Blackwell and me: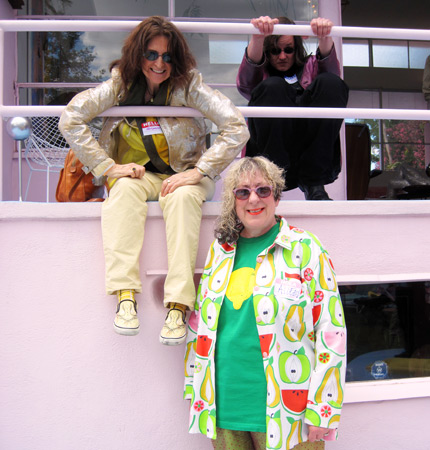 Mito Aviles, me, Tiffany Daniels (Squeak in The Color Purple) and ChadMichael Morrisette: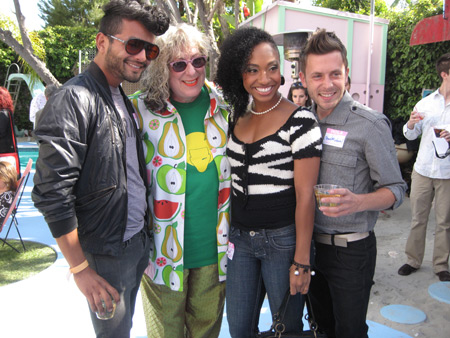 JLY and me and our shows as bejeweled by the artist: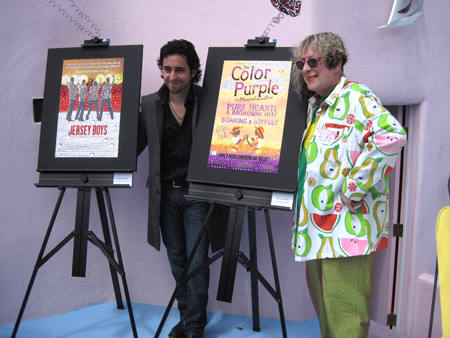 I need to get back on my hands and knees and start cleaning so I'm ready to look through the real photos when they arrive later today. Thankfully, the Bonami can contains handy instructions for how to use the contents: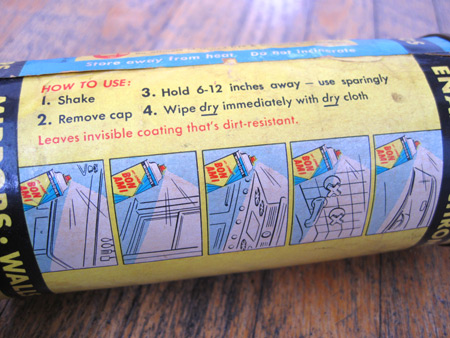 Categories:
Allee Posts
,
Allee Related
,
Art
,
Artists
,
Certifikitsch Winners
,
Crafts
,
Fashion
,
Music
,
Party
,
People
,
Submissions
Allee Willis Museum of Kitsch
One Response to "Allee Willis' Kitsch O' The Day – 1950′s BonAmi "Push Button" Cleaner and A Smatering of What It's Cleaning Up"
Leave a Reply
You must be logged in to post a comment.
| | | |
| --- | --- | --- |
| Share this page. | | Subscribe to the blog. |
| | | |
Protected under a Creative Commons license