| | |
| --- | --- |
| Little Boy Peeing figurine | |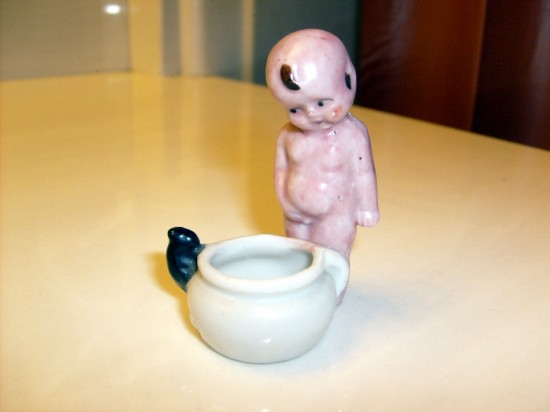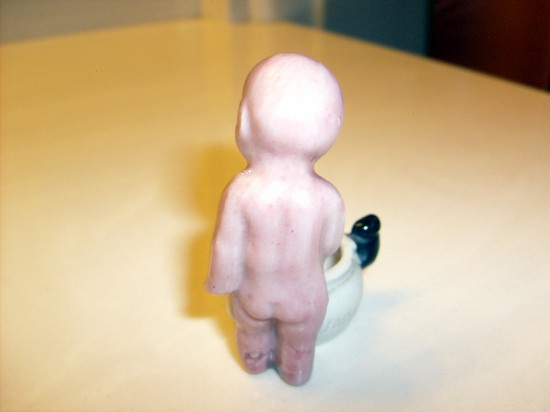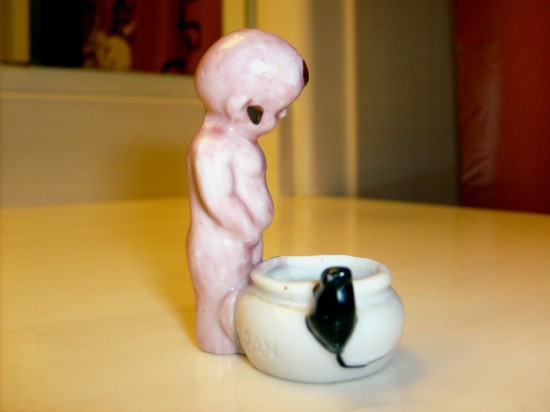 This little figurine has been in the family for many years. It stands about 3 1/2 inches tall and was made in Japan circa 1950′s. It is a little boy (perhaps a Kewpie?) peeing into a chamber pot with a little black rat perched on the rim. Ain't it cute?
Categories:
Animals & Birds
,
Bathroom
,
Certifikitsch Winners
,
Children
,
Statuary/Sculptural
,
Submissions
Allee Willis Museum of Kitsch
7 Responses to "Little Boy Peeing figurine"
Leave a Reply
You must be logged in to post a comment.
| | |
| --- | --- |
| These aKitschionados are | |
| | | |
| --- | --- | --- |
| Share this page. | | Subscribe to the blog. |
| | | |
Protected under a Creative Commons license