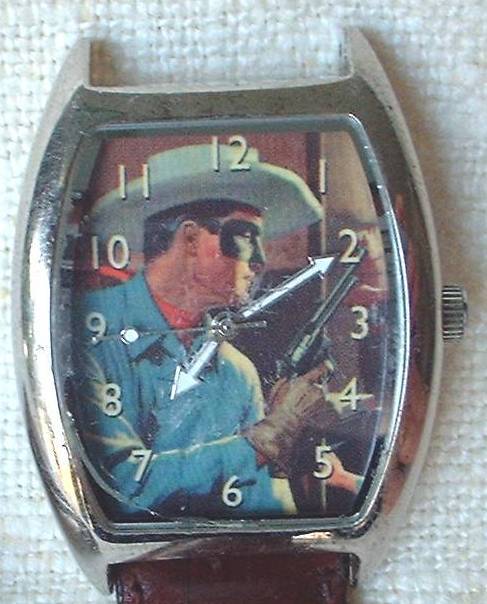 Found at the bottom of a box filled with "nothing special" at a recent yard sale. It didn't work but looked really great just the same. For 25 cents, my nephew was happy, but he did need to be educated on the Lone Ranger, the mask, the silver bullets, Tonto and "Hi ho Silver, away" … Did I get that right?
Categories:
Celebrities
,
Certifikitsch Winners
,
Fashion
,
Submissions
,
TV & Radio
Allee Willis Museum of Kitsch
8 Responses to "Who was that masked man?"
Leave a Reply
You must be logged in to post a comment.
| | | |
| --- | --- | --- |
| Share this page. | | Subscribe to the blog. |
| | | |
Protected under a Creative Commons license