| | |
| --- | --- |
| Allee Willis' "The 365 Days Of September" – Day 10 | |
| | |
| --- | --- |
| | |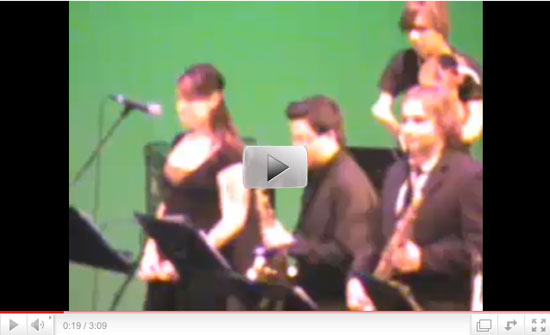 Maybe the person shooting this video was racing back from the bathroom or had their hands occupied unwrapping candy so they wouldn't make noise during the performance, but between the front of the song being cut off and the camera doing a tour of the wall, this version of my song, "September", as seen through the binoculars of kitsch, gets off to an auspicious start! I'm going to also assume that the shooter is related to one of the horn players as no one else in the large ensemble is visible until midway through the first chorus. The "walk on" at :23 is really good too. Then the YouTube description says that this is performed by "one of Gramt MacEwan's showcase bands". I'm assuming that the shooter's hands were also otherwise occupied multitasking when they typed that as I'm pretty sure that Gramt is Grant. When all is said and done though, this is one of the better school performances of "September" I've seen. Everyone's in tune and the cowbell coming in for the last choruses is always good.
For a more through exploration of my "365 Days Of September" mission as well as details of how the song was written, go here. Until tomorrow, ba-de-ya!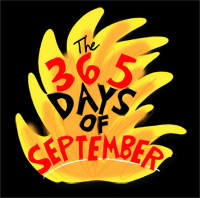 Categories:
365 Days Of September
,
Allee Posts
,
Allee Related
,
Certifikitsch Winners
,
School
,
Songwriting
Allee Willis Museum of Kitsch
One Response to "Allee Willis' "The 365 Days Of September" – Day 10"
Leave a Reply
You must be logged in to post a comment.
| | | |
| --- | --- | --- |
| Share this page. | | Subscribe to the blog. |
| | | |
Protected under a Creative Commons license