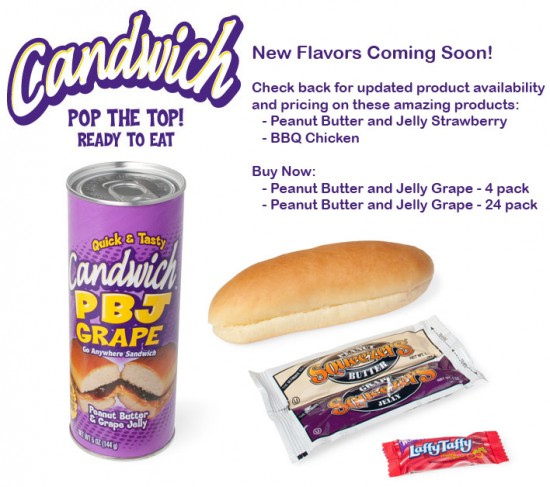 These canned P B & J's are a blast. For the akitschianados hoarding food for some end of the world scenario,this would be a staple. Fits all the tennants of K-factor fun food.Purposeful misspelling,endless, full on tacky, shelf life,and the mirage of what once was comfort food,& now is breakfast,lunch and dinner. Just whip up a glass of blueish powdered milk and water and chow,k-kids,chow.
Categories:
Certifikitsch Winners
,
Classique d' Camembert
,
Food
,
Submissions
Allee Willis Museum of Kitsch
7 Responses to "Candwich"
Leave a Reply
You must be logged in to post a comment.
| | |
| --- | --- |
| These aKitschionados are | |
| | | |
| --- | --- | --- |
| Share this page. | | Subscribe to the blog. |
| | | |
Protected under a Creative Commons license