Him and Collection

Submitted by Nessa
July 7th, 2011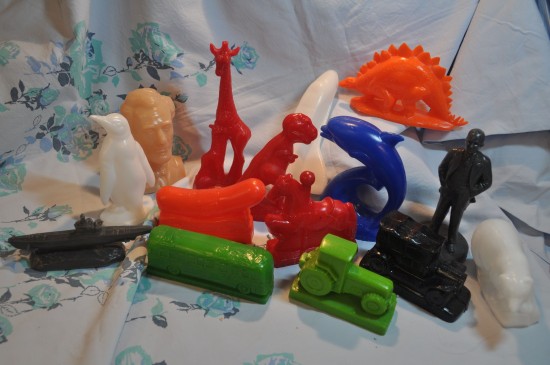 Here are all of my Mold-A-Rama toys.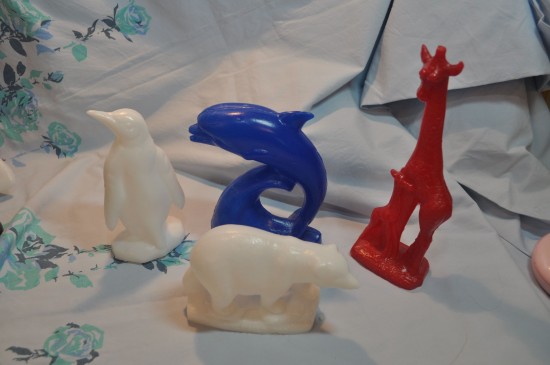 These four are from the Brookfield Zoo in Chicago.  There were at least 6 – 10 more machines that I didn't use.   I know I'm missing a lion, a koala bear, a gorilla, and some more.   More for next time, right?  Also, the Lincoln Park Zoo in Chicago also has a few more machines, but I've never been there.  (I hear you can get a blue cow in the petting zoo.)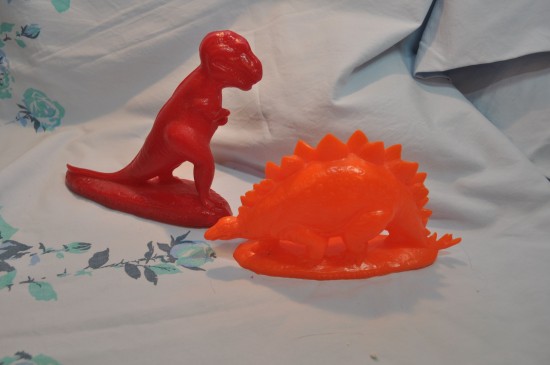 These dinos are from the Field Natural History Museum in Chicago.  There were at least 2 other Dino machines there.  Maybe more.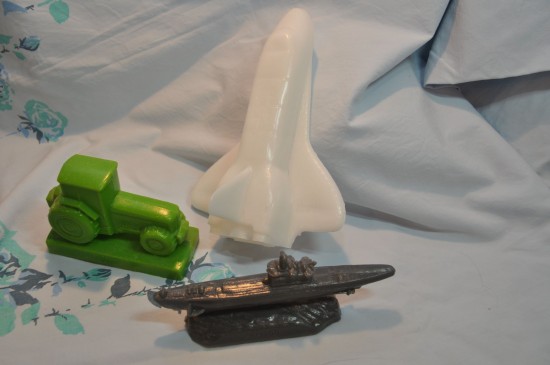 These are from the Museum of Science & Industry in Chicago.  I think I found all of the machines there.  Not sure though.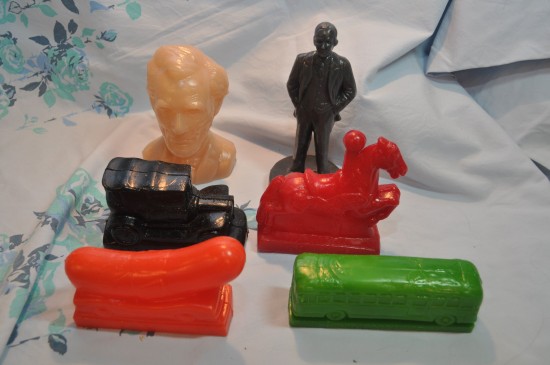 These are 6/11 of the Mold-A-Rama toys you can get at the Henry Ford Museum in Dearborn, Michigan.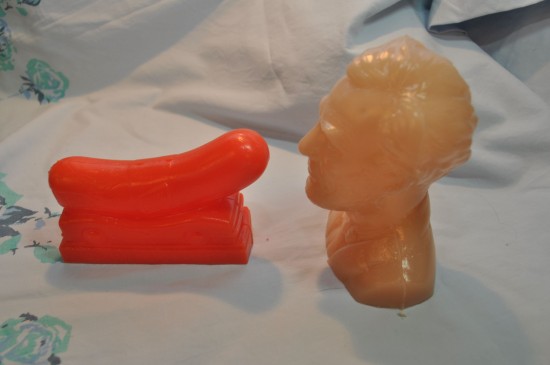 Abe enjoys a bite of Weinermobile.
Categories:
Animals & Birds
,
Brands
,
Certifikitsch Winners
,
Collections
,
Crafts
,
Food
,
Political/Patriotic
,
Submissions
,
Toys
,
Transportation
Allee Willis Museum of Kitsch
3 Responses to "Him and Collection"
Leave a Reply
You must be logged in to post a comment.
| | | |
| --- | --- | --- |
| Share this page. | | Subscribe to the blog. |
| | | |
Protected under a Creative Commons license