Toy Soldier Baby Wall Art

Submitted by Nessa
August 27th, 2011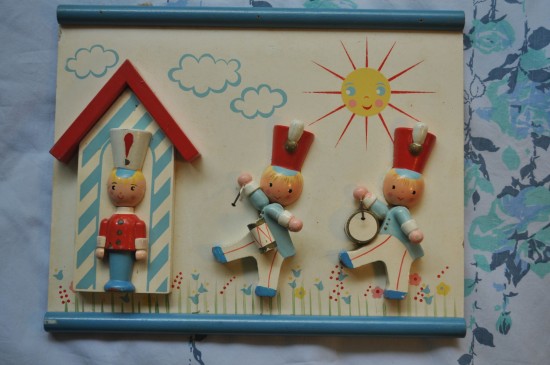 This was so cheap at a church sale, I had to get it!  Little Toy Soldiers marching on wall art.  Their little drumsticks are made of NAILS!  Haha, those were the days.
The soldier in the guard shack is missing his gun.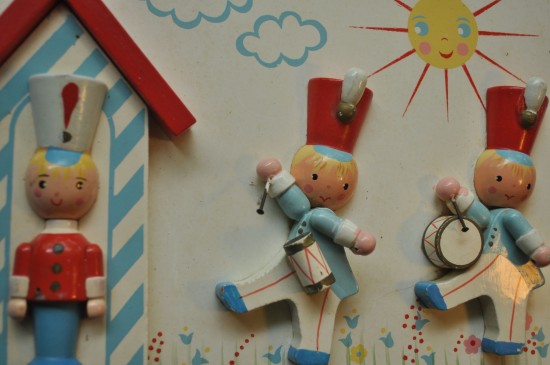 This was probably made by a company called Irmi, who made a lot of this wooden-doll stuff, from lamps to wall hangings, etc.  I'm sure you've seen them before.  I think I posted a lamp before that was Irmi.
I've since replaced the missing drumsticks, it was easy since they are NAILS.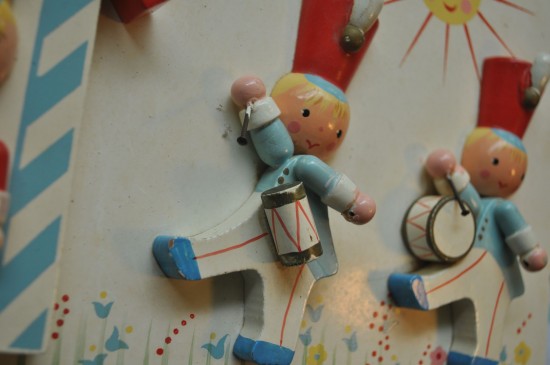 Soooo cuuute.
Categories:
Art
,
Certifikitsch Winners
,
Children
,
Crafts
,
Hats
,
Music
,
Submissions
,
Uniforms
Allee Willis Museum of Kitsch
2 Responses to "Toy Soldier Baby Wall Art"
Leave a Reply
You must be logged in to post a comment.
| | | |
| --- | --- | --- |
| Share this page. | | Subscribe to the blog. |
| | | |
Protected under a Creative Commons license