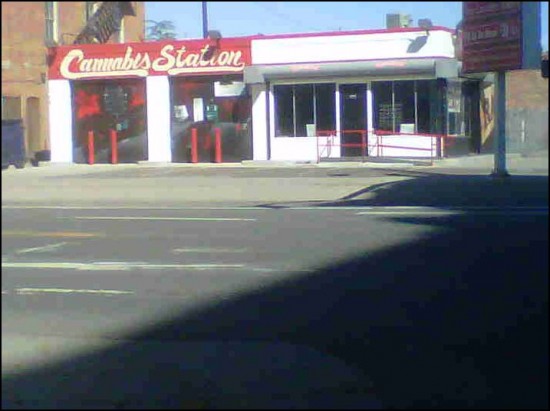 Near Coors Field, the Cannibis Station, in Denver, Colorado.
I love it when old gas stations get converted to completely unrelated businesses.  Check out the bays, they've painted them to look like the doors are open.  Sorry not the clearest images, I was in a car.
Here's a comment from a customer that I've snipped from the internet:

LOL cracks me up every time!
Categories:
Architecture
,
Certifikitsch Winners
,
Fauna
,
Mural
,
Relaxation
,
Signs
,
Submissions
Allee Willis Museum of Kitsch
One Response to "Jeff is His Budtender."
Leave a Reply
You must be logged in to post a comment.
| | | |
| --- | --- | --- |
| Share this page. | | Subscribe to the blog. |
| | | |
Protected under a Creative Commons license