| | |
| --- | --- |
| Allee Willis' Kitsch O' The Day – FINALLY! Soup To Nuts live show PHOTOS! | |
| | | |
| --- | --- | --- |
| | | |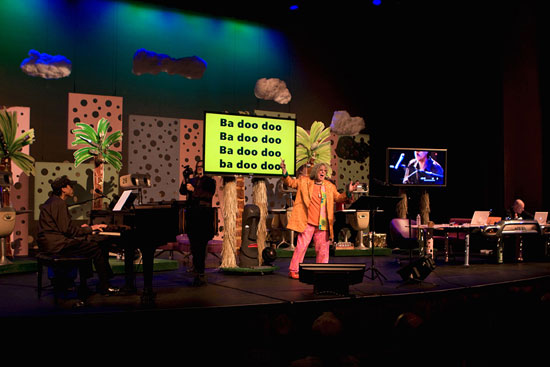 To say that my first performance in 37 years since jumping off the stage in the middle of my own show in 1974, Allee Willis' Soup To Nuts Party Mix at the El Portal Theater in beautiful North Hollywood on October 18, was anything like what I expected is the Katrina of understatements. Anything that could go wrong did. But as I'm an artist who plans to the extreme so that when the inevitably unexpected happens it can be swiftly and humorously dealt with, it was a supreme triumph of soul, kourage and kitsch. At past parties of mine, the precursors to my performance now, these malfunctions have been limited to those you could count on one hand. Now, the 6,437,932 technical black holes that befell Soup To Nuts only made for more laughs and make me want to preform more! Not that the mayhem is so easily detectable in these photos, but the fun, style and funk that filled the evening and the days preceding it certainly are. For an overview, start here. For specifics, press one of these lovely buttons now.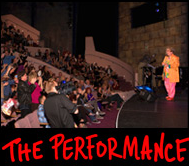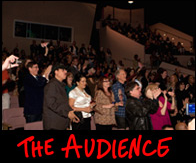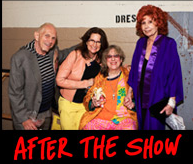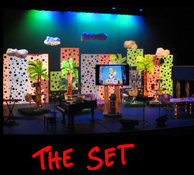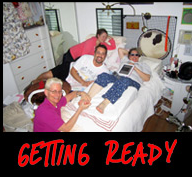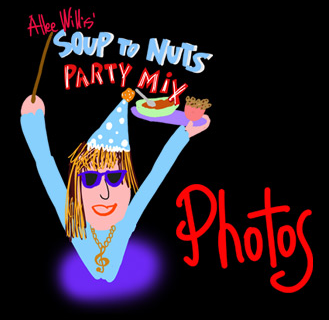 Categories:
Allee Posts
,
Allee Related
,
Allee performance
,
Art
,
Artists
,
Celebrities
,
Certifikitsch Winners
,
Classique d' Camembert
,
Music
,
Party
,
People
,
Photographs
,
Songwriting
,
Soul
Allee Willis Museum of Kitsch
4 Responses to "Allee Willis' Kitsch O' The Day – FINALLY! Soup To Nuts live show PHOTOS!"
Leave a Reply
You must be logged in to post a comment.
| | |
| --- | --- |
| These aKitschionados are | |
| | | |
| --- | --- | --- |
| Share this page. | | Subscribe to the blog. |
| | | |
Protected under a Creative Commons license