| | |
| --- | --- |
| Dwarf Garden -Salzburg Austria | |
| | |
| --- | --- |
| | |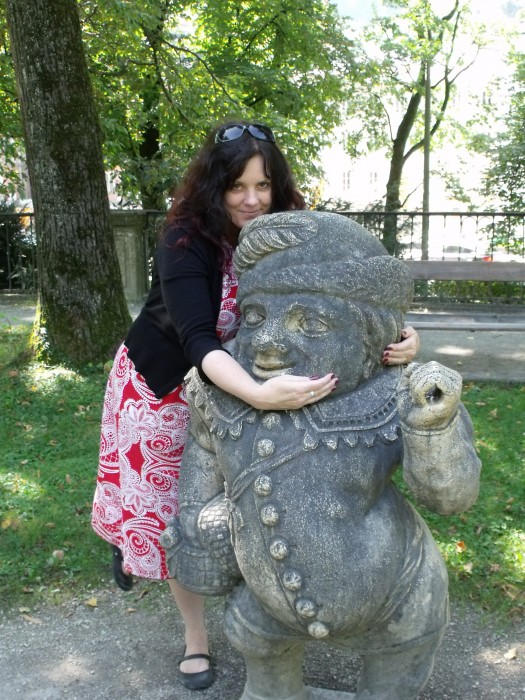 Visiting the Mirabell Gardens in Salzburg ,Austria. I calmed my inner Maria Von Trapp and managed not to fling myself in the fountain, I found the Zwergerlgarten, 'Dwarf Garden'. Originally built in 1715. They were modelled on some of the dwarfs that lived at the court.
"In concern for his wife and their unborn child, Crown Prince Ludwig of Bavaria had the disfigured creatures with their goitres and hunchbacks removed from the Dwarf Garden (they were to be destroyed). Fortunately, they were only auctioned off and the dwarves were forgotten for over one hundred years. Not until 1921 did the Salzburg Society for the Preservation of Local Amenities recall this part of Salzburg's cultural heritage to mind and convince the city councilors to place the nine dwarves then in the city's possession in their historical positions. Today the carefully restored dwarves are set up in the Bastion Garden and the hope remains that all of the dwarves still preserved will be retrieved and reunited in their historically innate location." (Salzburg.com)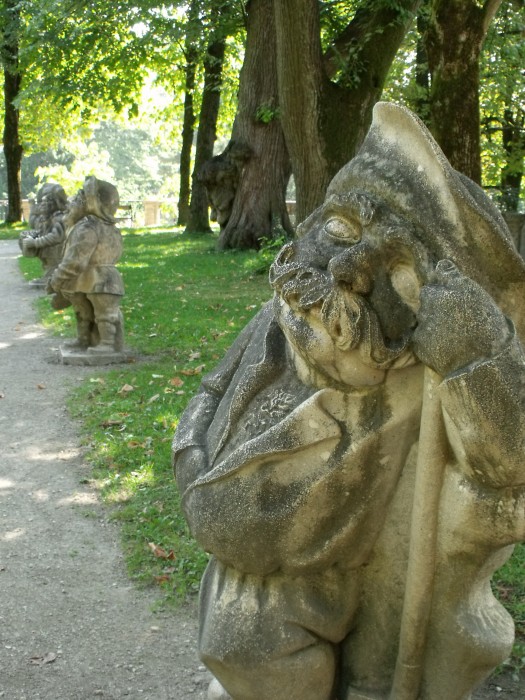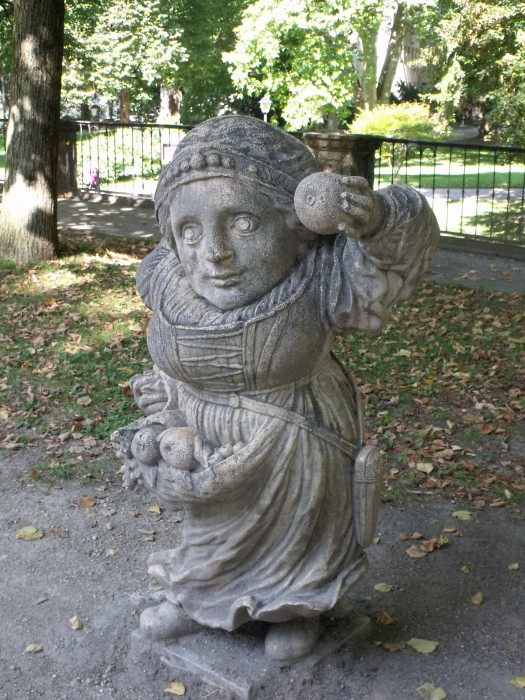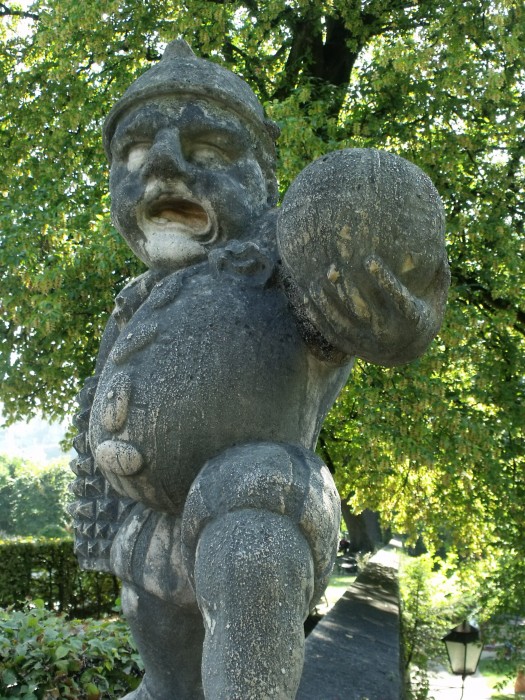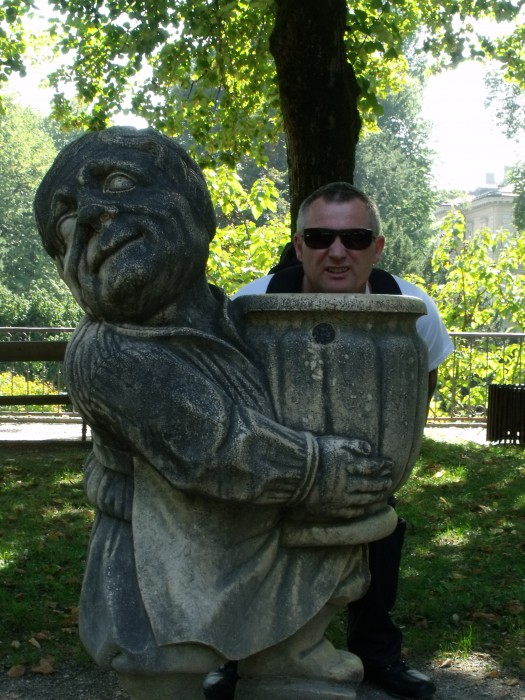 Categories:
Certifikitsch Winners
,
Collections
,
Fauna
,
Outdoors
,
Statuary/Sculptural
,
Submissions
,
Travel
Allee Willis Museum of Kitsch
7 Responses to "Dwarf Garden -Salzburg Austria"
Leave a Reply
You must be logged in to post a comment.
| | | |
| --- | --- | --- |
| Share this page. | | Subscribe to the blog. |
| | | |
Protected under a Creative Commons license