The following illustrations are from an old textbook I found at a recent estate sale.  Warning:  If scatological images upset you, STEP AWAY FROM YOUR MONITOR AT THIS TIME.  The book is entitled, SYNOPSIS OF ANO-RECTAL DISEASES and the illustrations ain't pretty.  (The first one looks like it could've been drawn by R. Crumb.)  For a brief moment I considered matting and framing these and displaying them in my bathroom but good sense and judgment prevailed.  (Although they clearly didn't stop me from listing them here.)  Enjoy!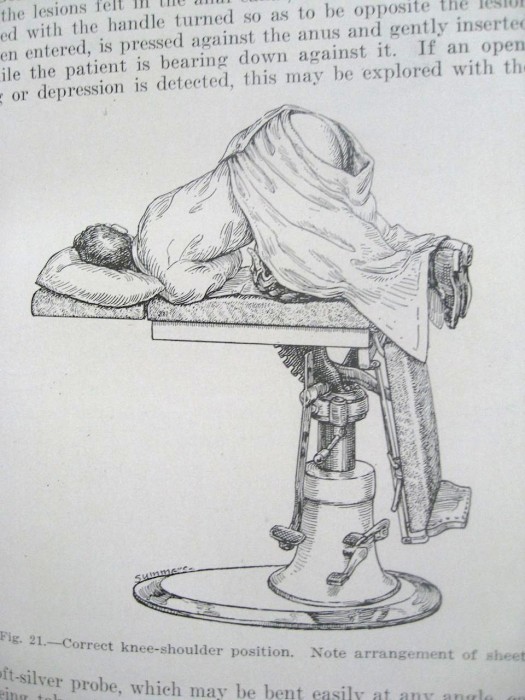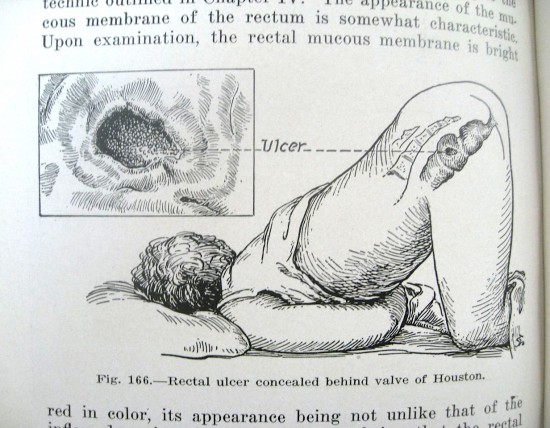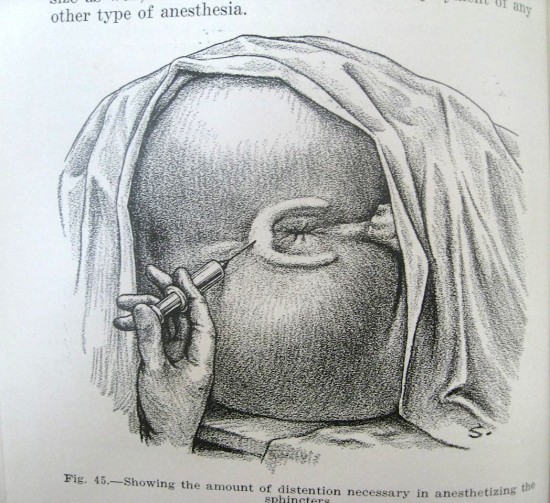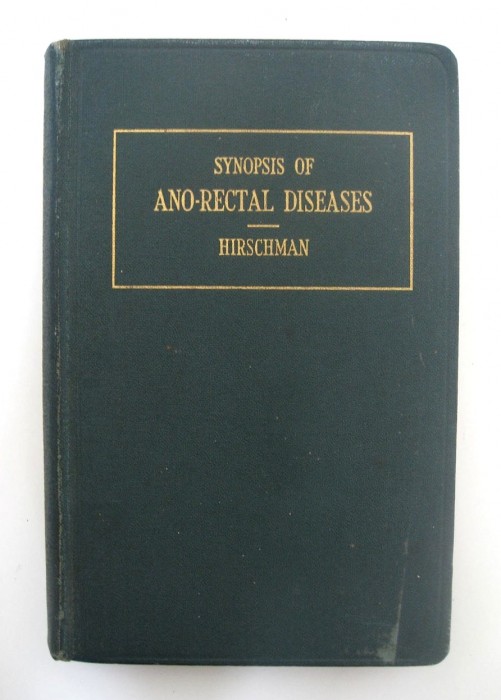 Categories:
Bathroom
,
Books
,
Certifikitsch Winners
,
Medical
,
Submissions
Allee Willis Museum of Kitsch
3 Responses to "Bottoms Up!"
Leave a Reply
You must be logged in to post a comment.
| | | |
| --- | --- | --- |
| Share this page. | | Subscribe to the blog. |
| | | |
Protected under a Creative Commons license