| | |
| --- | --- |
| | |
A bunch of months ago, I was feeling antsy so headed out to Niles, California to peruse the antique shops. If you haven't been, you should go. Niles was home to Essanay Studios and still boasts a tiny Charlie Chaplin museum that shows his films. It's a really nice place to visit; the people are so nice, you forget you're in Silicon Valley and there is even an old train that stills runs for those of us who like that sort of thing.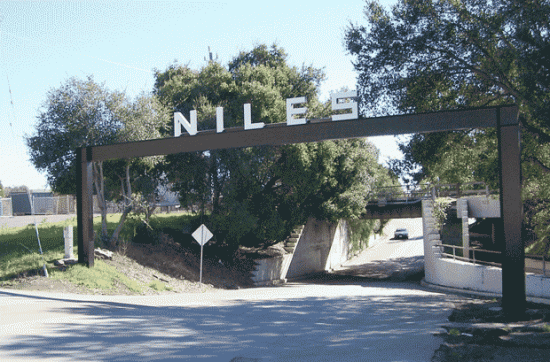 http://www.ncry.org/
While cruising through one of my favorite shops, words left me when I laid eyes on this incredible creation. It was made by a local who apparently wanted to represent Marilyn's youth and  vulnerability. In my opinion, it's a job VERY well done! If she's not a babydoll, then she is at least a severely edematous Holly Hobby. The more I look at this, the more I'm regretting not buying it. If I could reach my big old ass, I'd kick myself in it. I LOVE that somebody made this and I truly hope that he or she is still out there, needle and thread in hand whipping up something else…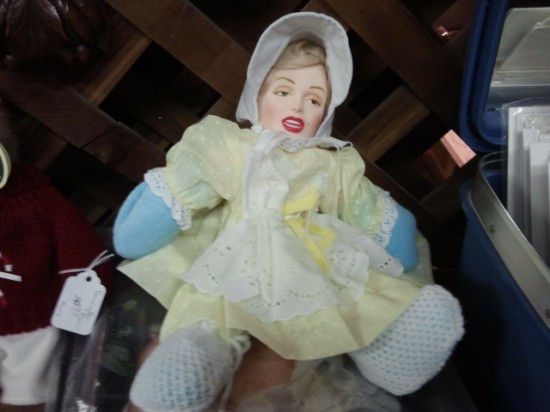 Categories:
Celebrities
,
Certifikitsch Winners
,
Crafts
,
Film
,
Places
,
Submissions
,
Toys
Allee Willis Museum of Kitsch
4 Responses to "Baby Marilyn"
Leave a Reply
You must be logged in to post a comment.
| | | |
| --- | --- | --- |
| Share this page. | | Subscribe to the blog. |
| | | |
Protected under a Creative Commons license