I wrote a letter to the then Governor of California about a time when I had met his nemesis  from Conan the Barbarian, former Oakland Raider, Ben Davidson. It was at a food show in San Francisco and I noticed a lot of people crowded around the Lowenbrau beer section with a very tall man signing autographs. It was Davidson and I got in line to get an autograph for my son. He looked tired of the signing and had a sour expression on this face. After I got the autograph,  I turned to leave then turned back and said to Ben, "You should have been given a 15 yard penalty for what you did to Conan". He called the other guys at the booth over and told them this guy told me the funniest thing I have heard all day. The governor sent me this autographed picture. The autograph doesn't show up too well against his dark suit but it is there.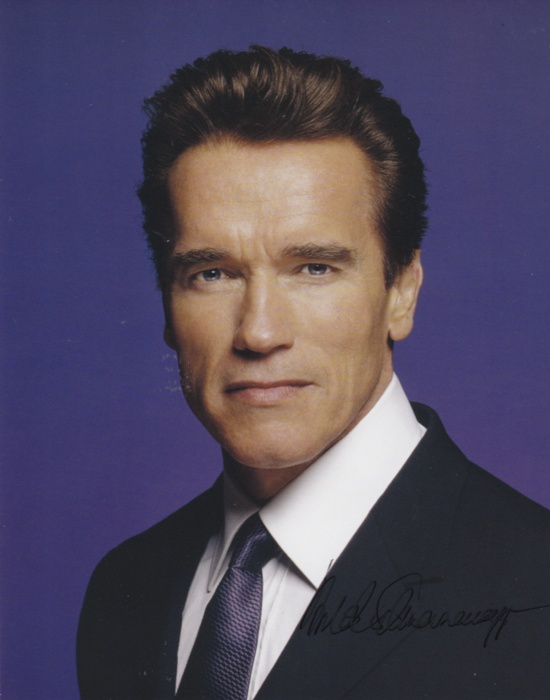 Categories:
Autograph
,
Celebrities
,
Certifikitsch Winners
,
Film
,
Political/Patriotic
,
Submissions
Allee Willis Museum of Kitsch
One Response to "Arnold Schwartzenegger"
Leave a Reply
You must be logged in to post a comment.
| | | |
| --- | --- | --- |
| Share this page. | | Subscribe to the blog. |
| | | |
Protected under a Creative Commons license