| | |
| --- | --- |
| "Welcome to your new home"… | |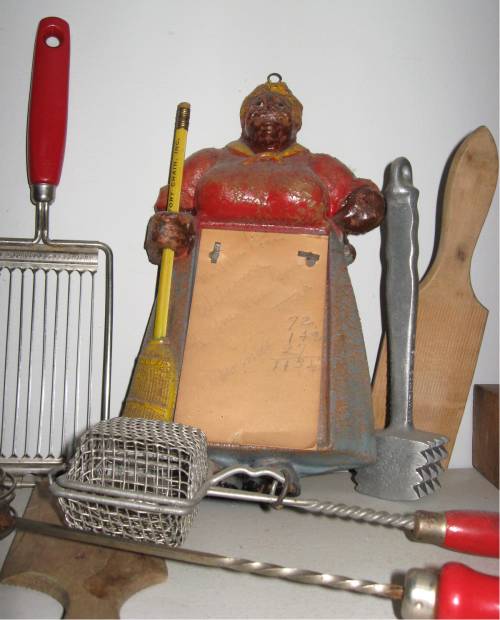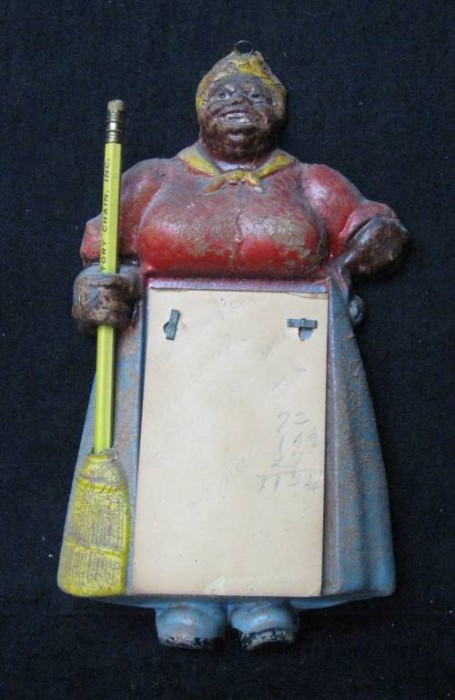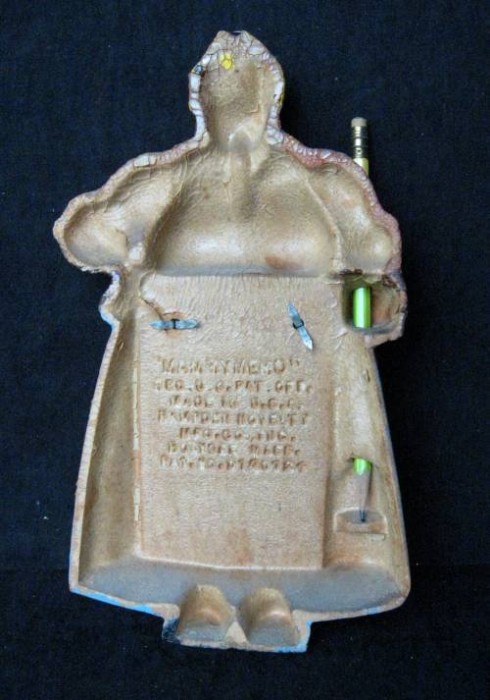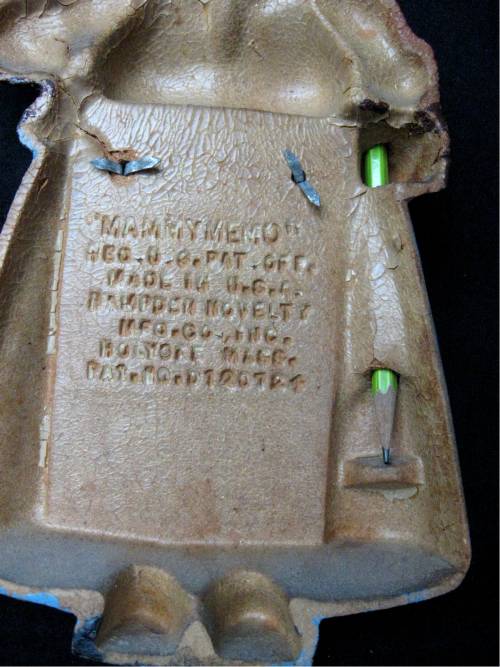 As I jump into my pre-spring cleaning and attack this kitchen display of vintage kitchen tools and knick-knacks, I thought I'd snap photos before I reorganize.
This Mammy Memo pad has seen better days but it's all authentic. This was passed on to us from my husband's folks around 1980. It was on their kitchen wall when they moved into their home years before. The pencil was originally green and faded out to yellow decades ago. The previous owner had written them a note "welcome them to your new home". The note was never removed. I believe it's a pressed, molded composition material.  That's an early patent number. Not sure of the year.
Categories:
Certifikitsch Winners
,
Hats
,
Household Accessories
,
Kitchen
,
Soul
,
Statuary/Sculptural
,
Submissions
Allee Willis Museum of Kitsch
5 Responses to ""Welcome to your new home"…"
Leave a Reply
You must be logged in to post a comment.
| | |
| --- | --- |
| These aKitschionados are | |
| | | |
| --- | --- | --- |
| Share this page. | | Subscribe to the blog. |
| | | |
Protected under a Creative Commons license