Ohayocon 2012

Submitted by Nessa
February 24th, 2012
| | | |
| --- | --- | --- |
| | | |
I'm kicking off my 11th year of convention going with Ohayocon 2012, held annually in Columbus, OH.  Ohayocon is great because it also gives me an excuse to cruise the National Road, and see what's left of the old days of road tripping (some cool motels and diners and such on the way.)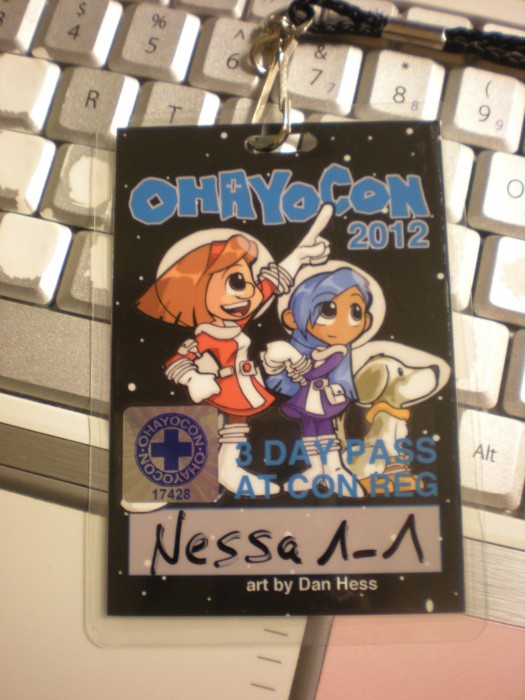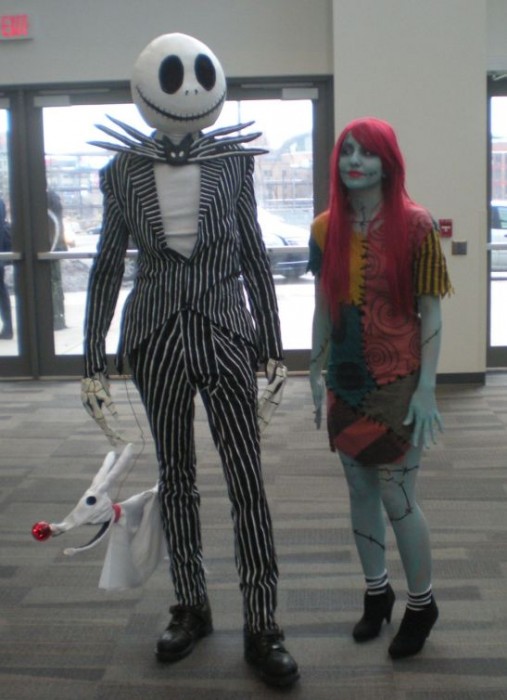 Jack & Sally from Nightmare Before Christmas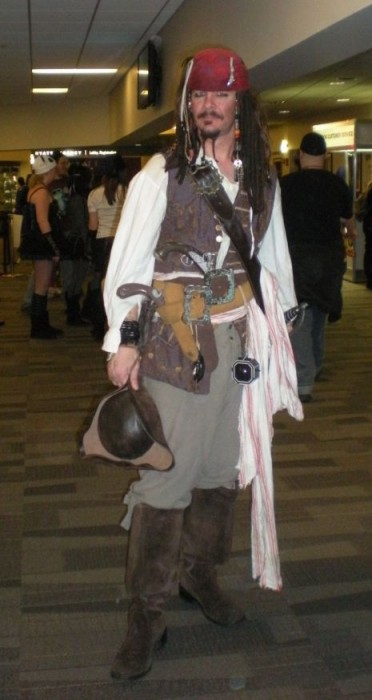 Jack Sparrow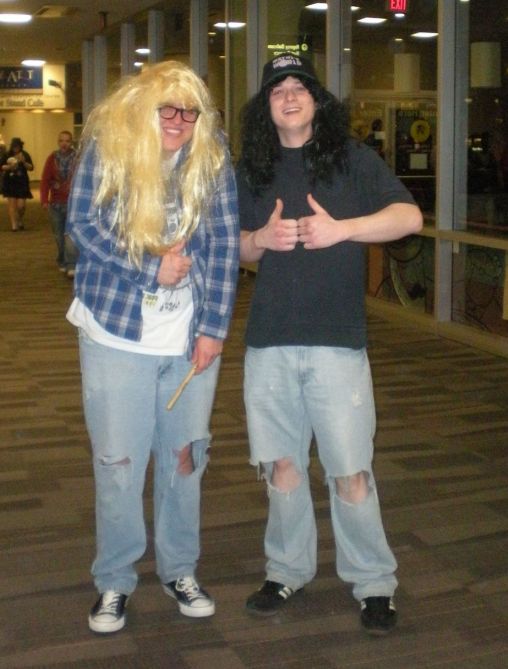 These guys as Wayne & Garth were very funny, they were telling everybody to "party on."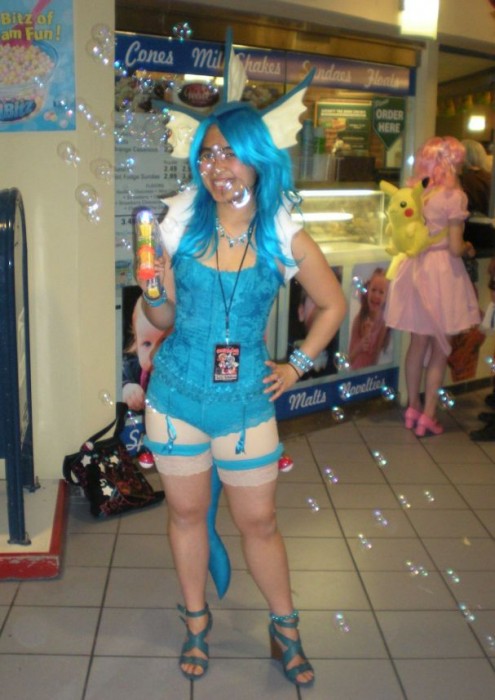 This girl is dressed as a Pokemon, and she has a bubble gun!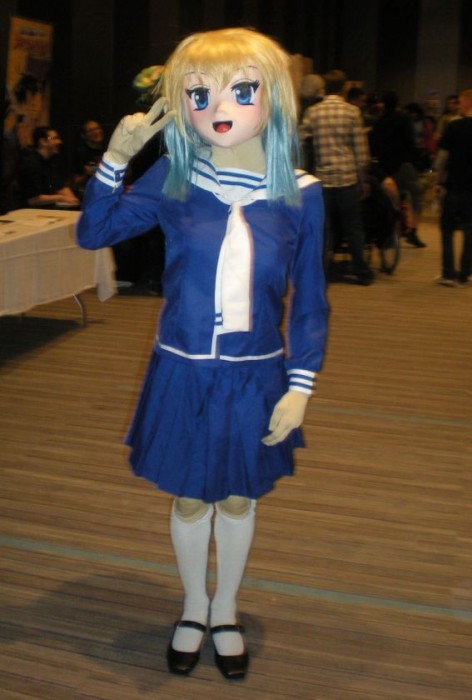 This type of mask is called "Kigurumi."  They put some in Madonna's new video.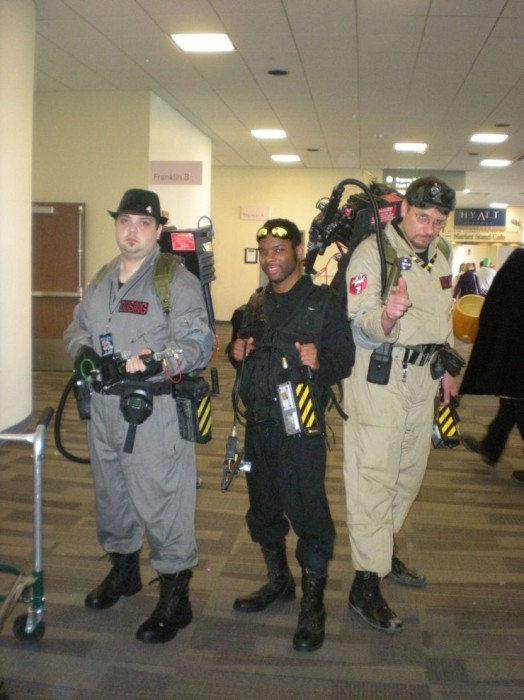 There was a ghost outbreak at the hotel, so the Ghostbusters were there!  These guys were super cool, all of their equipment was light-up and flashy.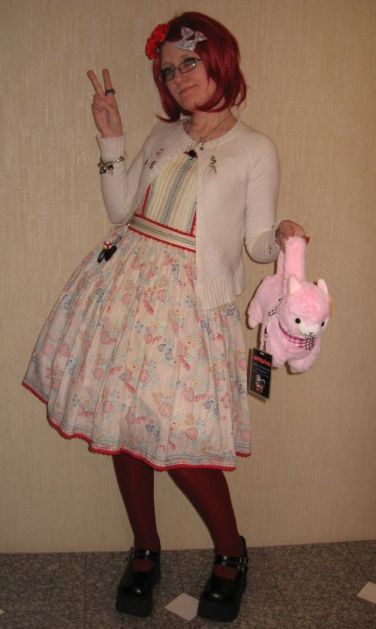 One of my fashions from the weekend.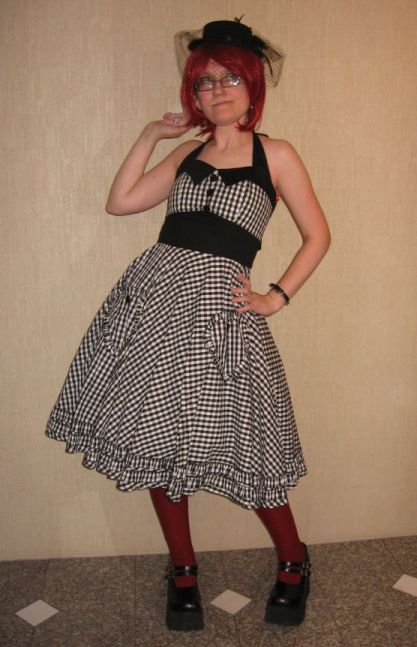 Me again!
Ohayocon is one of my favorites, because everything is connected.  There is food, a bit of shopping, the con, and everything right there together.  Which is good for January in Ohio!  Usually it is super-cold so you wouldn't want to have to go outside to eat or whatever.  This year the weather was really good though, which I think contributed to the huge crowd that was there this year.
You can see the rest of my Ohayocon pictures here: http://www.flickr.com/photos/nessachan/sets/72157629032896839
Categories:
Certifikitsch Winners
,
Classique d' Camembert
,
Event
,
Fashion
,
Film
,
Places
,
Submissions
,
TV & Radio
,
Travel
Allee Willis Museum of Kitsch
One Response to "Ohayocon 2012"
Leave a Reply
You must be logged in to post a comment.
| | | |
| --- | --- | --- |
| Share this page. | | Subscribe to the blog. |
| | | |
Protected under a Creative Commons license