I am fascinated by strange and unusual houses and gardens, and by the people whose imaginations make such wondrous places. Helen Martin's house is in Nieu Bethseda, Eastern Cape, South Africa. She started to transform her surroundings around the age of 50, inspired by biblical texts, the poetry of Omar Khayyam, and the works of William Blake. Over twelve years, she and Koos Malgas, a local sheepshearer and builder, created from her imaginings the hundreds of sculptures and relief figures that crowd the 'Camel Yard' and cover the walls of the house.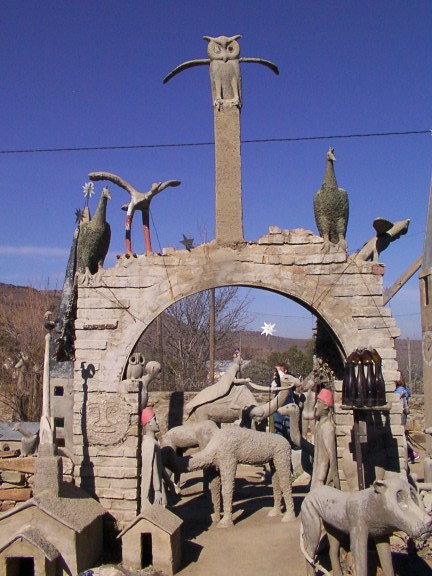 It appears that she became reclusive and viewed with suspicion by the community, and sadly she committed suicide at the age of 78. she is now considered one of South Africa's foremost 'Outsider artists', and the house and garden is now a museum .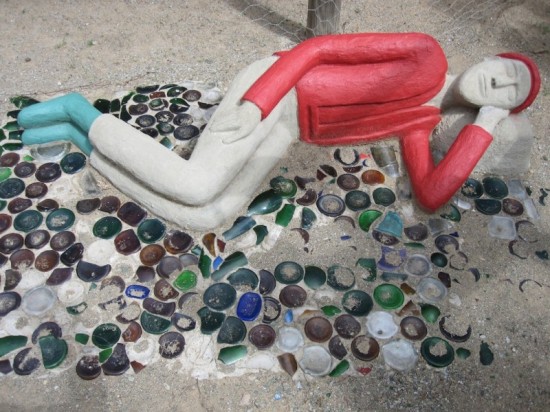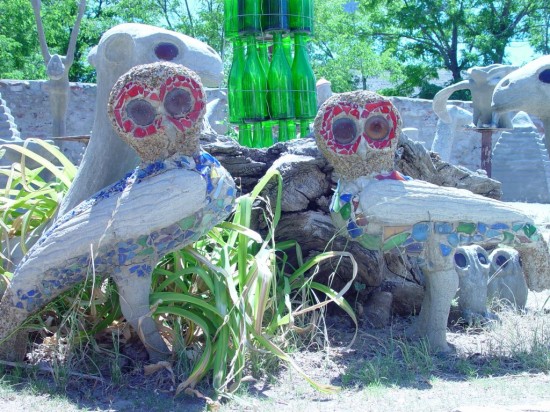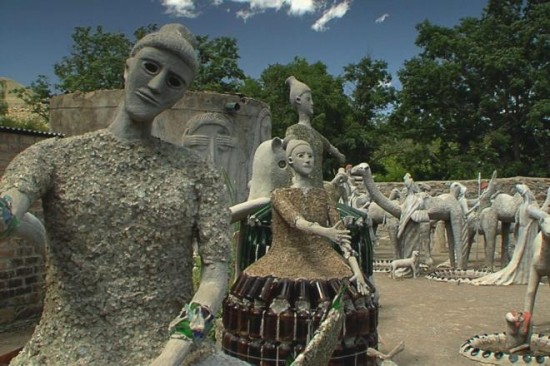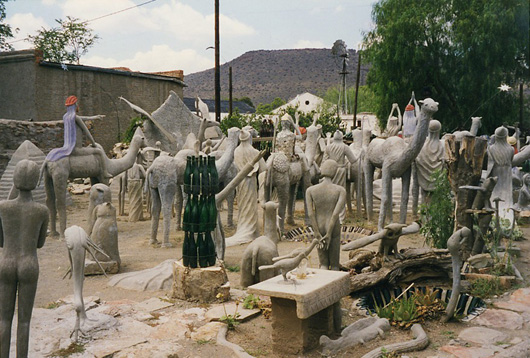 Categories:
Art
,
Artists
,
Certifikitsch Winners
,
Classique d' Camembert
,
Construction
,
Crafts
,
Outdoors
,
People
,
Places
,
Statuary/Sculptural
,
Submissions
Allee Willis Museum of Kitsch
4 Responses to "Helen Martin's Owl House"
Leave a Reply
You must be logged in to post a comment.
| | |
| --- | --- |
| These aKitschionados are | |
| | | |
| --- | --- | --- |
| Share this page. | | Subscribe to the blog. |
| | | |
Protected under a Creative Commons license