| | |
| --- | --- |
| | |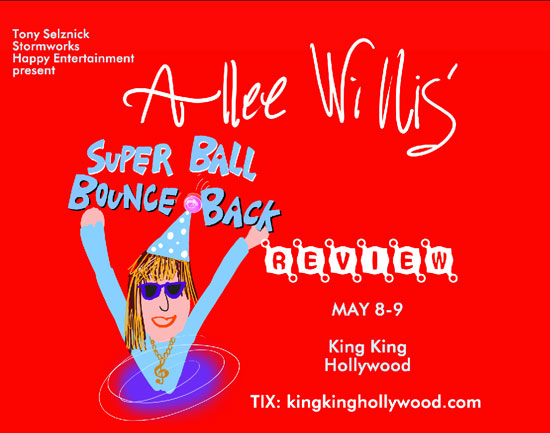 No new submissions today as I'm unbelievably late for rehearsal because I had so much to do this morning after my recording studio continually hiccuped last night and music that should have taken 10 min. took 5.5 hours. Which led to a fairly sleepless night and so much work this morning it was like an avalanche barreling toward Willis Wonderland. I don't even have any dynamic photos to show you from rehearsal yesterday because until Friday I'm just in a room with my bandleader, Andrae Alexander, and Captain of Tech, Richard Dorton. But  here are a feeble few and I promise I'll be back with more of your submissions tomorrow. xx
Rehearsing "What Have I Done to Deserve This?", where I'll be playing the demo as recorded by me and Pet Shop Boys in 1984. Hence, the Neil Tennant mask, which I'll be holding in front of my face for his parts: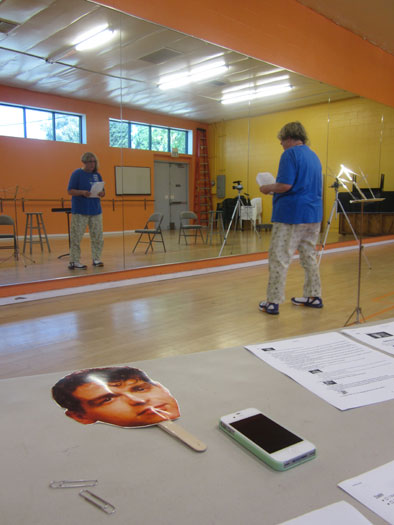 Figuring out exactly how many computers we need to run the show with Andrae  and Richard. Dina, who will, of course, be on stage with me, visible as shooter in the mirror: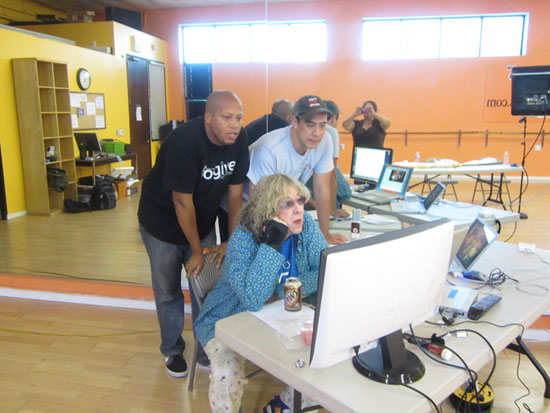 Hard at work: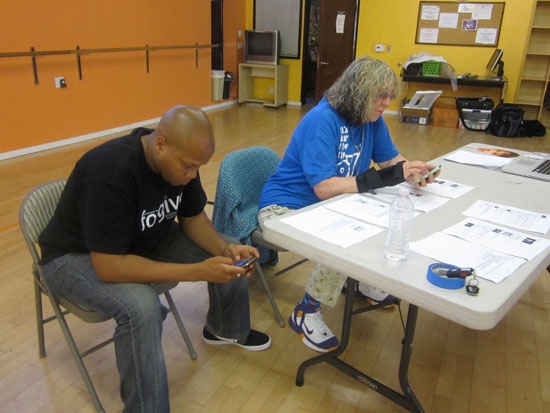 Categories:
Allee Posts
,
Allee Related
,
Allee performance
,
Certifikitsch Winners
,
Music
,
Submissions
,
Super Ball Bounce Back Review live show
Allee Willis Museum of Kitsch
Leave a Reply
You must be logged in to post a comment.
| | | |
| --- | --- | --- |
| Share this page. | | Subscribe to the blog. |
| | | |
Protected under a Creative Commons license