Pottery Sale Cups

Submitted by Nessa
May 3rd, 2012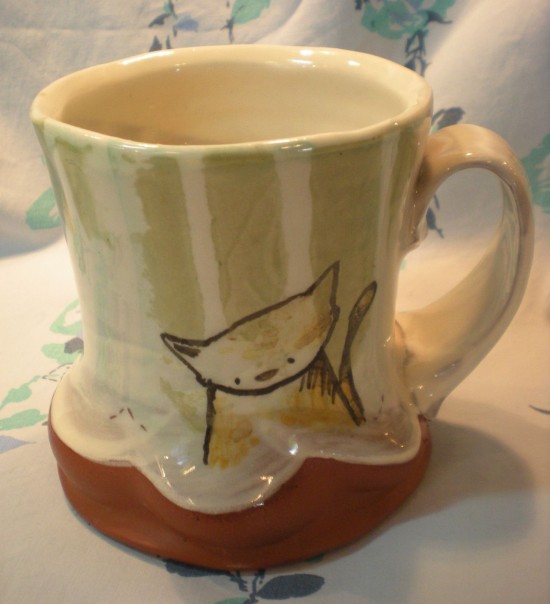 Twice a year, the local college has a sale where the ceramics students sell their works.  I almost always buy something.  Today I found some cute mugs.  Including this cute cat mug…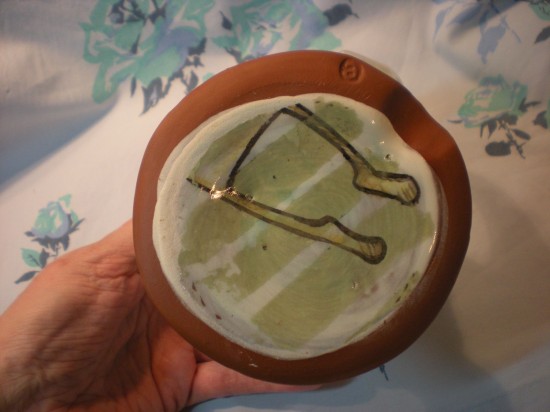 With his little legs on the bottom of the cup!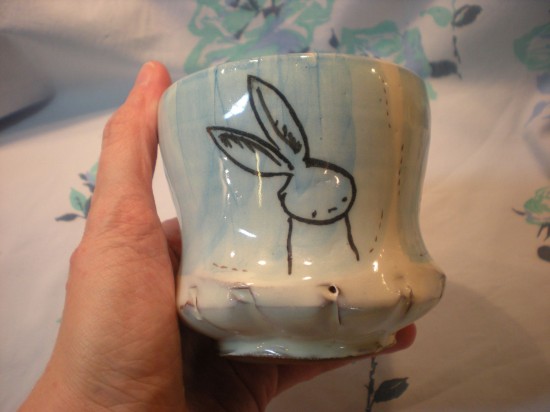 And this cute cup with a  bunny…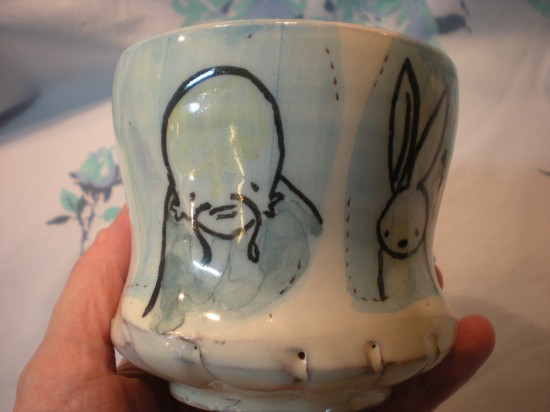 Some guy with a moustache…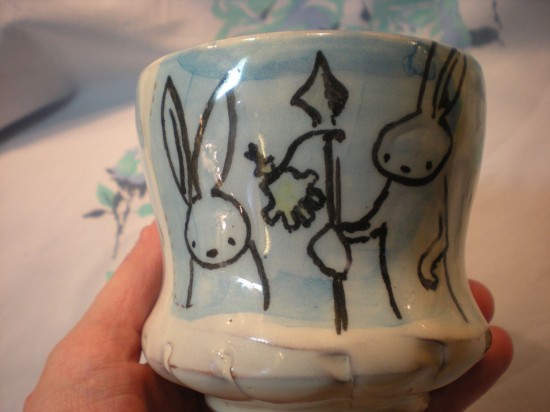 And this bunny who has a lucky human's hand… since people carry rabbits' feet, I guess!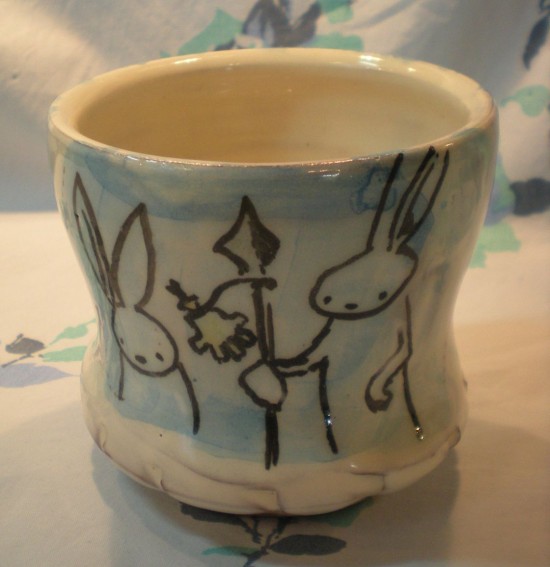 Unfortunately, not all the students sign their works, so I don't know who made these.  I thought they were too cute to pass up, though.  The money supports the ceramics department, so I don't feel too bad spending some extra money.
Categories:
Animals & Birds
,
Art
,
Certifikitsch Winners
,
Children
,
Crafts
,
Drink and Bar Accessories
,
School
,
Submissions
Allee Willis Museum of Kitsch
7 Responses to "Pottery Sale Cups"
Leave a Reply
You must be logged in to post a comment.
| | | |
| --- | --- | --- |
| Share this page. | | Subscribe to the blog. |
| | | |
Protected under a Creative Commons license