Surprise Mid Century Box

Submitted by Nessa
May 30th, 2012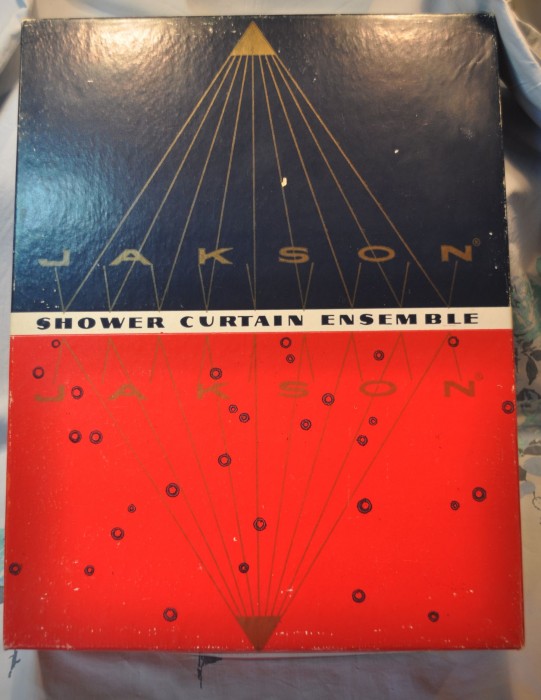 My dad collects matchbooks and brought home a bunch of them from a flea market in an old box that was wrapped in vintage silver wrapping paper.  The paper was torn, so he ripped it off the box to recycle the cardboard.  Underneath he found this cool mid-century design shower curtain box!  Of course, he knew I would like it, so he sent it right over.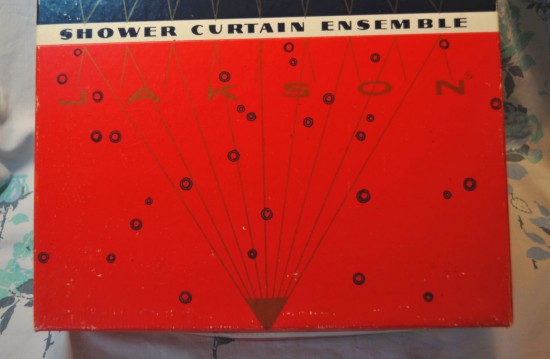 What a surprise!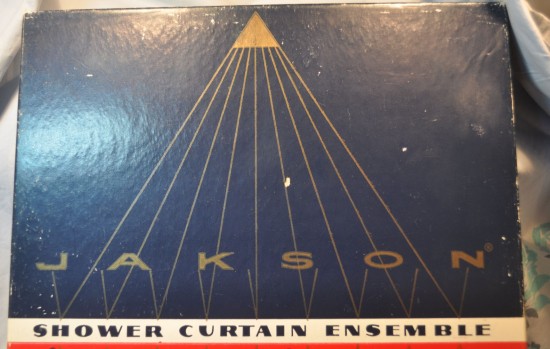 What a cool graphic!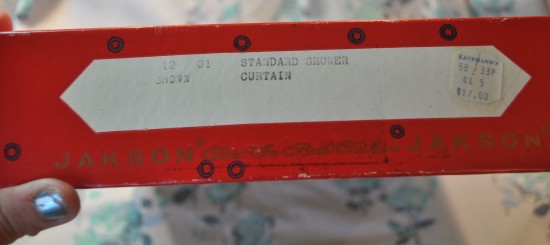 Looks like it was for a brown shower curtain.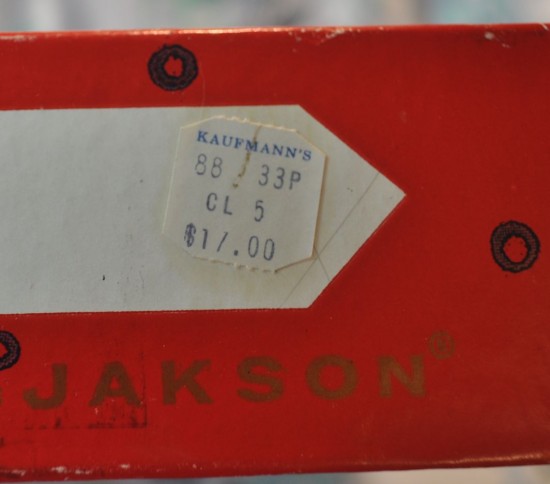 Original price, $1.  From Kaufmann's… Pittsburgh's local department store.  Now owned by Macy's.  (Which went over about as well in Pittsburgh as Macy's buyout of Marshall Field's went over in Chicago.)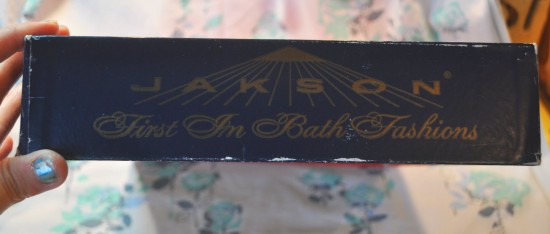 First in Bath Fashions.
I'm not sure what to do with this box.  I can't throw it out now.
Categories:
Art
,
Bathroom
,
Certifikitsch Winners
,
Submissions
Allee Willis Museum of Kitsch
2 Responses to "Surprise Mid Century Box"
Leave a Reply
You must be logged in to post a comment.
| | | |
| --- | --- | --- |
| Share this page. | | Subscribe to the blog. |
| | | |
Protected under a Creative Commons license