This was a fabulous dollar store find! Have you ever seen anything so creepy and weird trapped in a bar of soap!? Here's where it gets weirder: this actually kinda looks like a bush baby, that is if bush babies were pink, hairless and given to human baby accessories.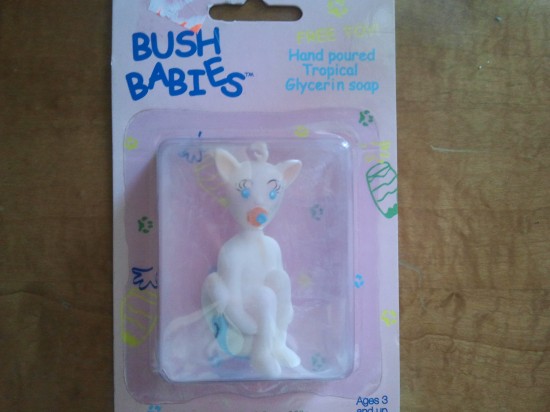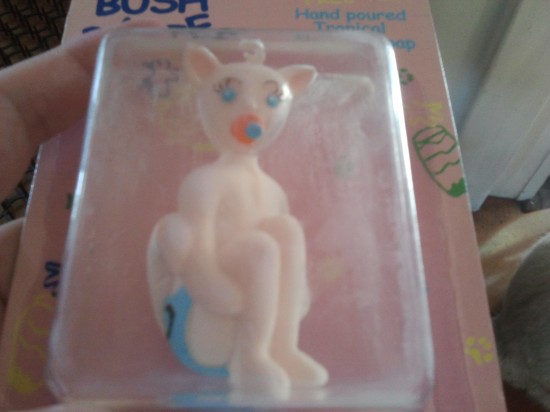 I actually saw bush babies many years ago when I was doing volunteer work in Africa. They get up to stuff at night and are noisy when you're trying to sleep! But they are pretty cute and crazy skillful jumpers! Kind of hard to not want one :)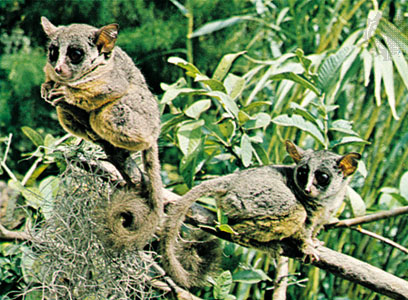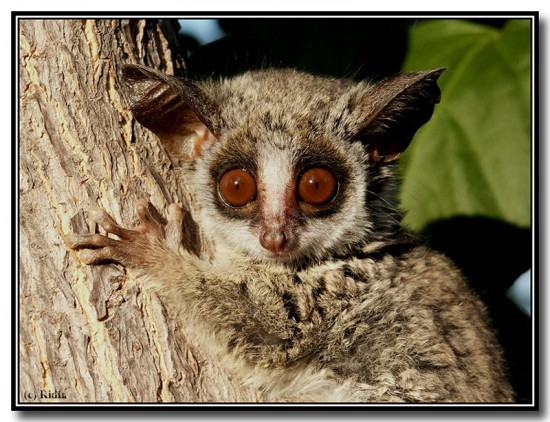 Categories:
Animals & Birds
,
Bathroom
,
Certifikitsch Winners
,
Fauna
,
Household Products
,
Submissions
Allee Willis Museum of Kitsch
6 Responses to "Make Believe?"
Leave a Reply
You must be logged in to post a comment.
| | |
| --- | --- |
| These aKitschionados are | |
| | | |
| --- | --- | --- |
| Share this page. | | Subscribe to the blog. |
| | | |
Protected under a Creative Commons license