| | |
| --- | --- |
| Allee Willis' Kitsch O' The Day – Can O' Ham | |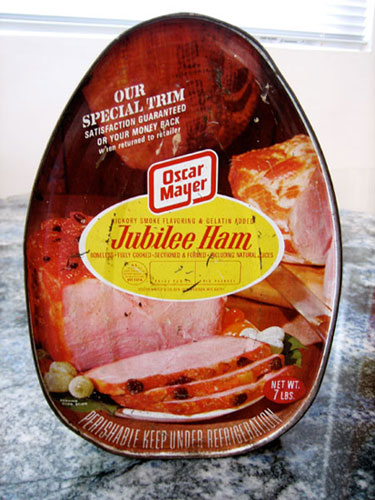 Nothing better for a Sunday chew-down than a can o' ham, glistening pink deliciousness especially when printed on tin or whatever metal this is that allowed the contents to completely disintegrate inside. As you can see from the photo below, the sardine-like key on the back is still intact but upon shaking nary a shred of meatstuff can be heard. I found this in a junkyard at least 25 years ago (the ham was already gone) and almost everyone who's walked through my kitchen since gives it a good shake thinking the ham might magically appear.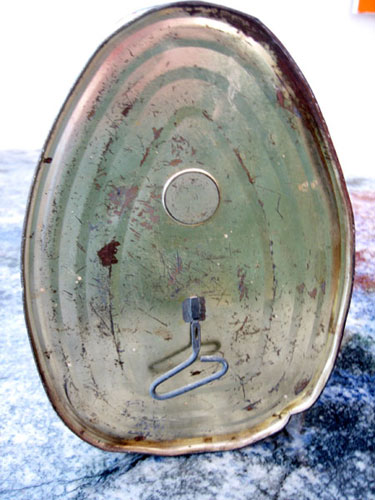 Categories: Uncategorized
Allee Willis Museum of Kitsch
Leave a Reply
You must be logged in to post a comment.
| | |
| --- | --- |
| These aKitschionados are | |
| | | |
| --- | --- | --- |
| Share this page. | | Subscribe to the blog. |
| | | |
Protected under a Creative Commons license