In the days before TSA security, before airports were built as fly-malls replete with Brooks Brothers and Cinnabon stores, there were airport cars.   They were just cars that had a little more.
Here is a fine example of a 1943 Chevrolet that has been restored in Oregon.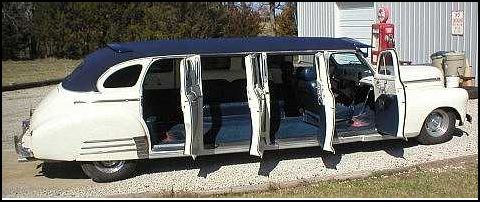 The Studebaker got stretched.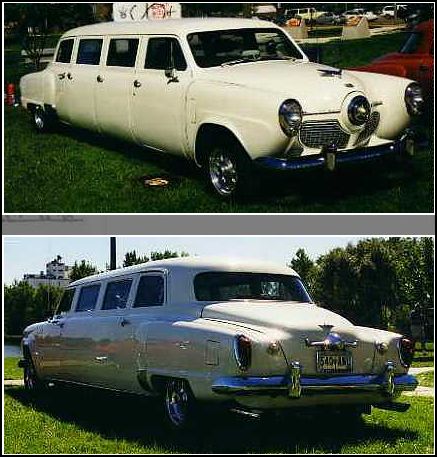 Sensational! 1955 Chevrolet.  Some were wagons, but the sedans are my favorite.  Somehow they look so wrong, it's absolutely elegant.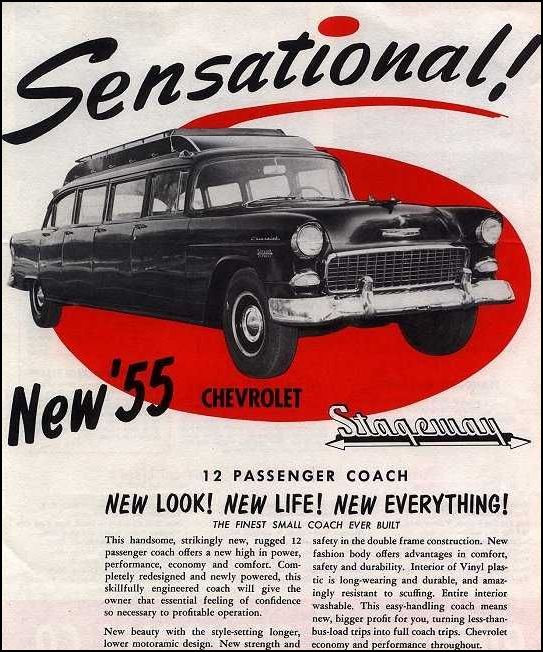 One model marketed out of Cincinnati was called a "Sport Cruiser."
Here is the classic '57 chevy, as if saying
"I have fins, and I have 8 doors, you're flying to the moon baby."
Don't you wish all airplanes had doors like this?  We could all get out at once when we land, and all get on at once to leave.  No lines.  No standing behind the old farting mobster looking dude from Jersey.
The timeless Checker got into the act.  "The Aerobus."  Something tells me its ashtray is overflowing.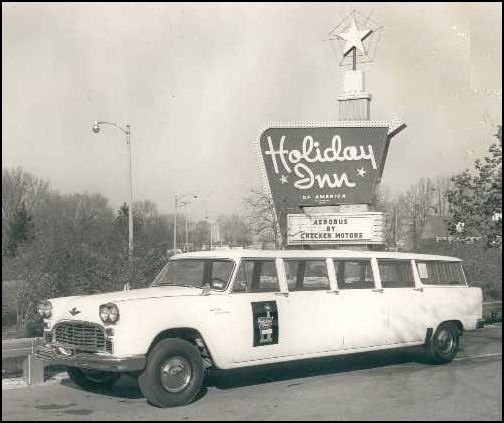 But in my estimation, the headline act in airport cars came in the 60's, and that was probably the peak.  Take an elegant Oldsmobile Toronado, and pull people to a plane.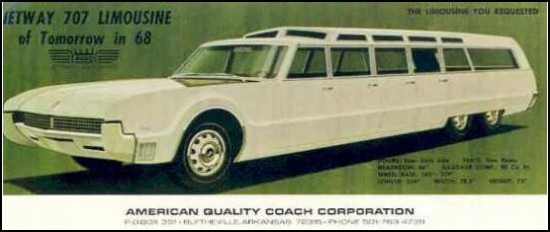 Some survive to this day.  With one set of headlights open and one closed, this one seems to be winking at us, as if to say, "life has many doors from which opportunity opens, and many of them are on my side."

For those that don't remember the Toronado, this is what the GM production version looked like.  A personal luxury car.  Front drive, a huge V8, and a unique look.  This was the 60's.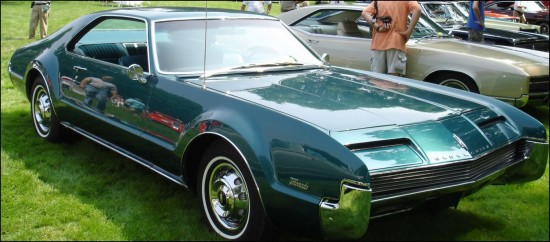 Apparently, there have been recent spottings of the Jetway 707.   This guy was going home from a stupendous garage sale, is my bet.  Not that he needed the items, but he might want to turn the Jetway 707 into a camper, and pull his speedboat to Lake of the Ozarks come Memorial weekend.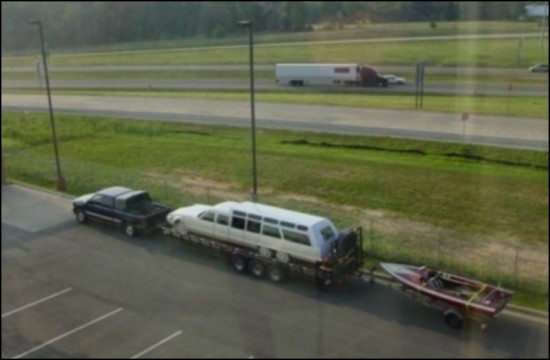 I love America.