I know, I know… It's been pathetically long since my last update. That might be because of the 20-hour-days-minimum-six-days-a-week schedule those of us working on the Detroit record, video, and filmhave been adhering to, handstitching everything together as if we were Betsy Ross making that flag. There have been great, jubilant days…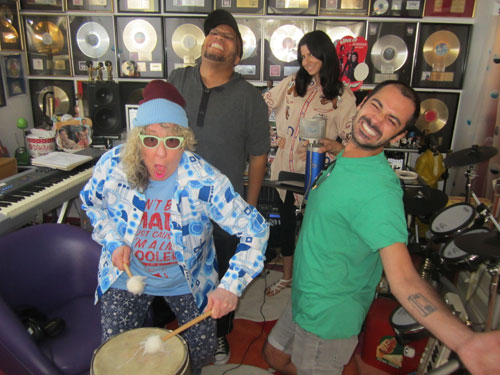 …as well as days that make you want to roll onto the freeway and pray an 18 wheeler puts you out of your misery….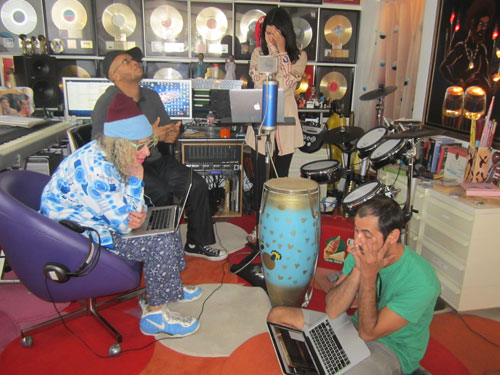 But that's the life of an independent 99%-self funded artist and I wouldn't change anything for the world. Well, I WOULD love someone to dunk me into a big ol' vat of Lincolns…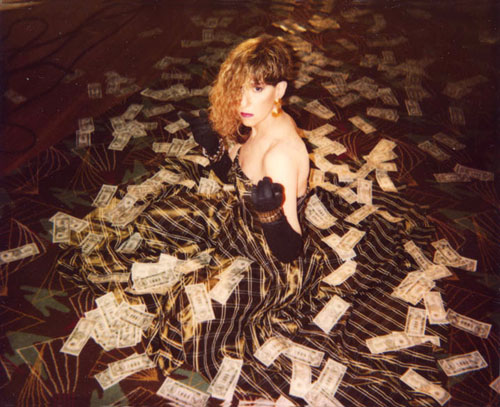 Old photo I know… If you can't tell by the lack of wrinkles on my face you can certainly tell by it being the last time I ever wore a dress. But aside from that I leave each day totally uplifted by the spirit pouring out of the footage and sounds leaping off the record. Wish I could leak a teeeeeny tiny sample but let's just say that no other city has had a song that sounded so insanely jubilant and looked quite so unique.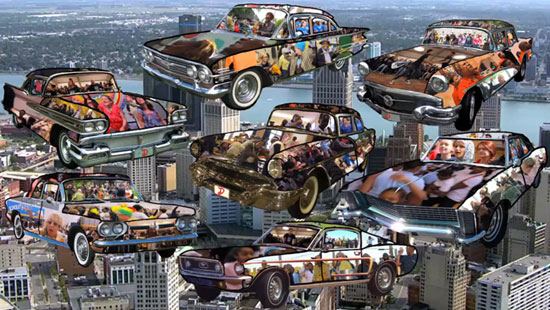 I don't wanna let too much cat outta the bag until we premiere the record and video in Detroit this SEPTEMBER. Now that the year-long jotting down of logs has ended the video's about 60% finished. In the meantime we've also begun interviewing some of my esteemed friends and colleagues for Allee Willis Loves Detroit, the film. The bounty includes this young Detroiter: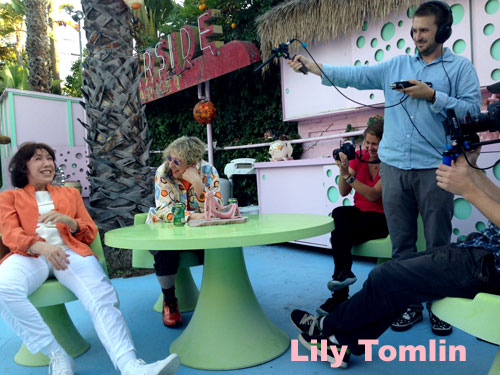 …and this young man who gave me my big break by having me write for his group, Earth, Wind & Fire: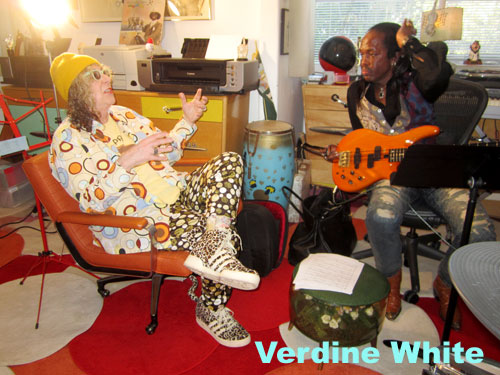 The celeb list in the film is long because people have a lot to say about Detroit (and apparently me). This includes many Color Purple people and a stunning array of Grammy, Emmy, Tony, Academy Award, and Pulitzer Prize winners, a smattering of whom we've filmed so far including RuPaul, Ricki Lake, Bruce Vilanch, Lesley Ann Warren, Marsha Norman, and Luenell with a whole slew yet to come.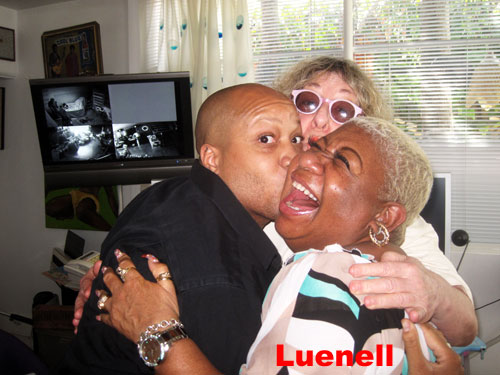 Not to say that the finish line of the feature film is in sight but we are crawling towards it with skinned knees, blisters on our fingers and faith in our hearts!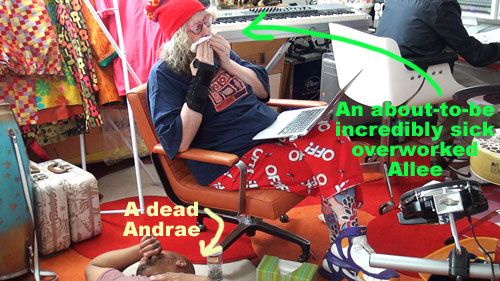 As for "The D", the record is about 95% done. Just in need of us moving out of my home studio – not to berate my little studio which back in the day James Brown called one of the best and funkiest sounding in LA – but so we have a shot at mixing in more opportune acoustic conditions so the 40 basses, 35 guitars and over 5000 singers don't make everything too wobbly sounding as they bounce off the heads of Sammy Davis Jr., Groove On Brother, and other soulful onlookers here at Willis Wonderland.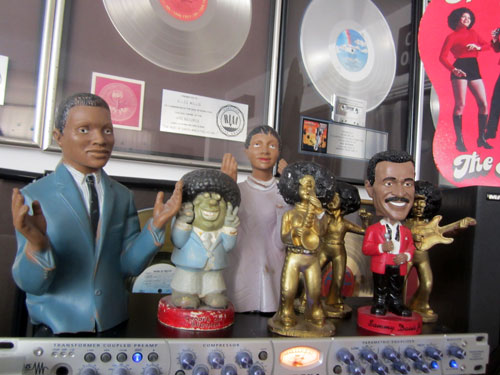 We've also been putting together a marketing deck so we can raise real money to get "The D"/ Allee Willis Loves Detroit finally on the road. As all of us normally peer through artists' eyes we had no idea what we were doing here and this took some months of concentration not to mention putting any further record, video or documentary editing on hold.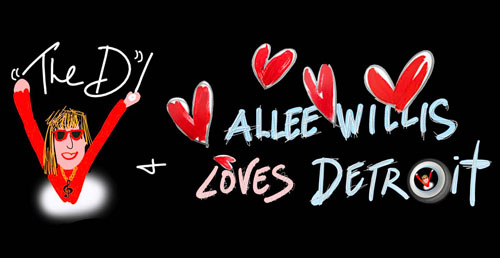 If you know of any deep pocket persons or company/institutions that should see our lovely and provocative marketing deck please let me know. And to drop a few coins of your own in the tank you can always go here.
In the meantime, go on wit yo bad self, Detroit!