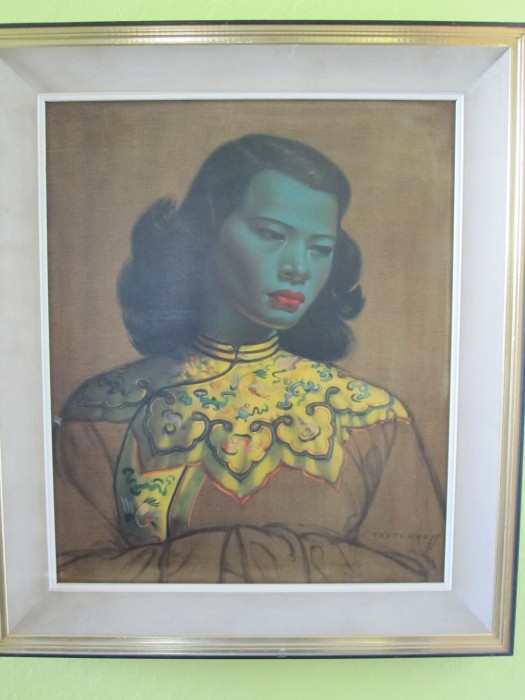 This is a print of the classic Tretchikoff "Blue Lady". It's big, about 2 feet by 3 feet. Like the Mona Lisa, the blue lady is a woman of mystery. She looks off and down to the side, with her arms folded in front of her. Her expression is somber, with a hint of something – anger? anguish? Perhaps she is looking at her child, playing on the floor, innocent and unaware of the hard life ahead. Or maybe she suffers from gastroentestinal distress. That would better explain her skin tone.
Categories:
Art
,
Certifikitsch Winners
,
Paintings
,
Submissions
Allee Willis Museum of Kitsch
One Response to "Blue Lady"
Leave a Reply
You must be logged in to post a comment.
| | | |
| --- | --- | --- |
| Share this page. | | Subscribe to the blog. |
| | | |
Protected under a Creative Commons license