| | |
| --- | --- |
| Allee Willis' Kitsch 'O The Day – A L'il Fluff'll Do Ya | |
| | |
| --- | --- |
| | |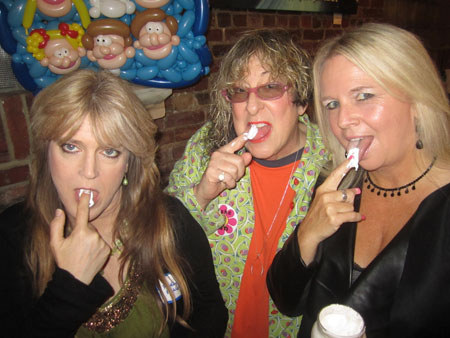 So yesterday was the big Fluff Festival in Sommerville, MA.  If I wasn't still out of town and so far behind getting my upcoming Soup To Nuts Party Mix live show on October 18 written I would sit here and post a zillion photos that I took over the last 36 hours. But I couldn't get a plane out of Boston with an aisle seat so I vowed to lock myself in my hotel room for the next 36 hours until my flight and write, write and write in hopes of having something significant to say and do on stage. But I'll be posting a bunch of Fluffified photos every day this week. That is if I can get all the marshmallow out of my hair and off my fingers so they don't stick to the keys as they're doing now. So for now I'll just leave you with a couple photos from Friday night at the Fluff VIP party with two fellow VIPs, the Brady girls, Cindy and Jan #2, Susan Olsen and Geri Reischl, photo #1 of our first dip into the Fluff and photo #2, post dining on the foodstuff we flew thousands of miles to honor.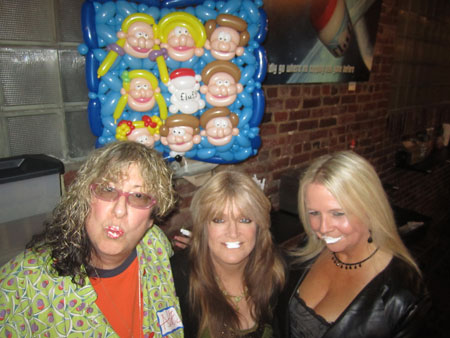 Long love Fluff. Stay tuned for more…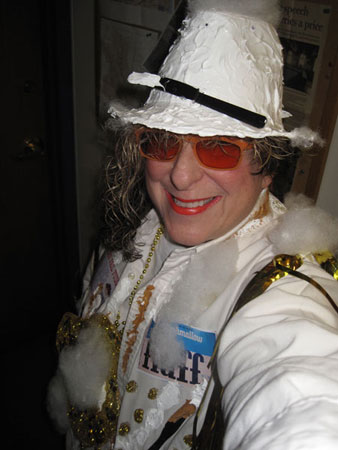 Categories:
Bad Translations
,
Bathroom
,
Celebrities
,
Certifikitsch Winners
,
Event
,
Fauna
,
Outer Space
,
Paintings
Allee Willis Museum of Kitsch
5 Responses to "Allee Willis' Kitsch 'O The Day – A L'il Fluff'll Do Ya"
Leave a Reply
You must be logged in to post a comment.
| | | |
| --- | --- | --- |
| Share this page. | | Subscribe to the blog. |
| | | |
Protected under a Creative Commons license