Ceramic pig bank from 1973

Submitted by denny
December 8th, 2011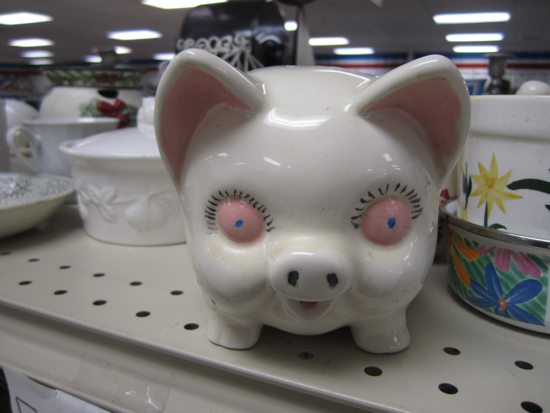 I should have purchased this even if it is someones class project. I love any piece of kitsch with big, bulgy eyes. What kills me about this pig? The eye lashes for sure!
Side view.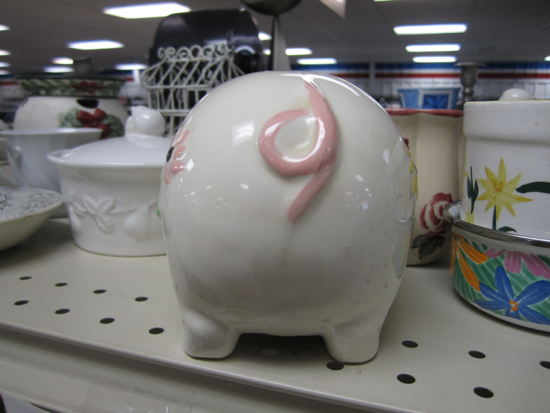 Tail end…..
Categories:
Animals & Birds
,
Certifikitsch Winners
,
Household Accessories
,
Submissions
Allee Willis Museum of Kitsch
2 Responses to "Ceramic pig bank from 1973"
Leave a Reply
You must be logged in to post a comment.
| | | |
| --- | --- | --- |
| Share this page. | | Subscribe to the blog. |
| | | |
Protected under a Creative Commons license