One of my fav movies given to me by my friend on my visit to New Jersey. It's a VHS copy of Mamie Van Doren's best film Girls Town.  Mamie plays Silver Morgan a bad girl from skid row who is accused of murdering her boyfriend, since all the evidence they had was a tube of lipstick she gets sent to a Catholic reform school. Mamie stars along Paul Anka, Mel Torme, and Charles Chaplin Jr. Paul can't go a minute without breaking into a song, Mamie can't go anywhere without her bullet bra. And if you think that's vulgar just hear her jive talk all the nuns in the reform school. Theres even a nice littl number by the Platters for added pleasure.
It was even riffed by Mystery Science Theater 3000, by far one of their best episodes, they were really on.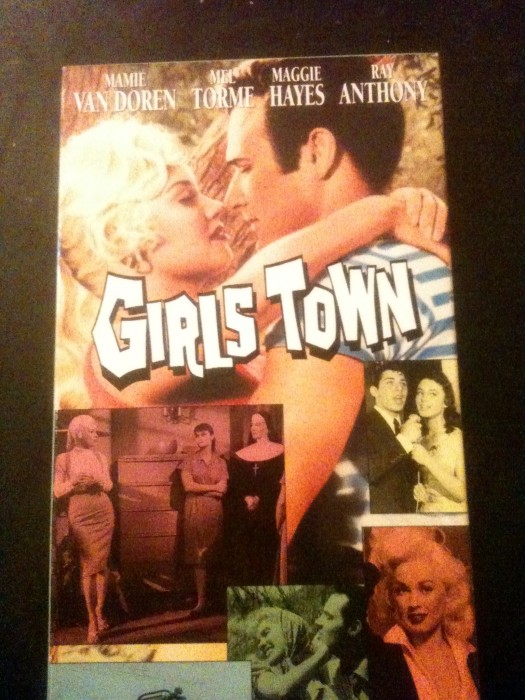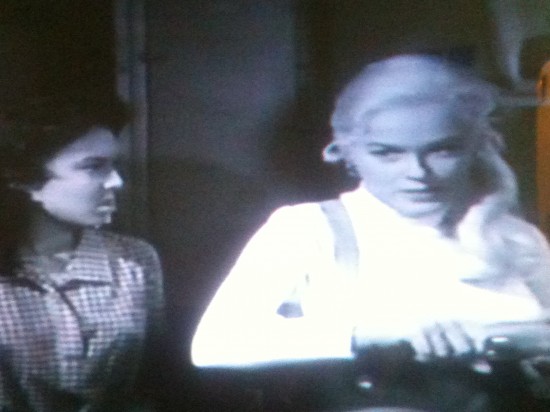 Categories:
Celebrities
,
Certifikitsch Winners
,
Film
,
Poster
,
Rebellious
,
Submissions
Allee Willis Museum of Kitsch
4 Responses to "Girls Town"
Leave a Reply
You must be logged in to post a comment.
| | | |
| --- | --- | --- |
| Share this page. | | Subscribe to the blog. |
| | | |
Protected under a Creative Commons license