Futuro Houses

Submitted by Pop
January 14th, 2014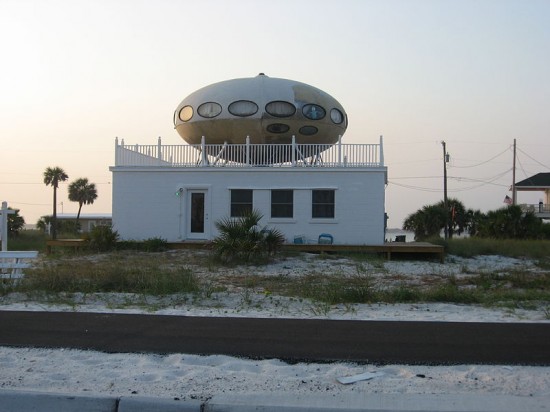 Futuro, or Futuro House, is a round, prefabricated house designed by Matti Suuronen, of which fewer than 100 were built during the late 1960s and early 1970s. The distinctive flying saucer like shape and airplane hatch entrance has made the houses popular among collectors. The Futuro is composed of fiberglass-reinforced polyester plastic, polyester-polyurethane, and poly(methylmethacrylate), measuring 4 metres high and 8 metres in diameter.
More at http://en.wikipedia.org/wiki/Futuro
Even more at http://curious-places.blogspot.com/2012/07/futuro-house-raglan-new-zealand.html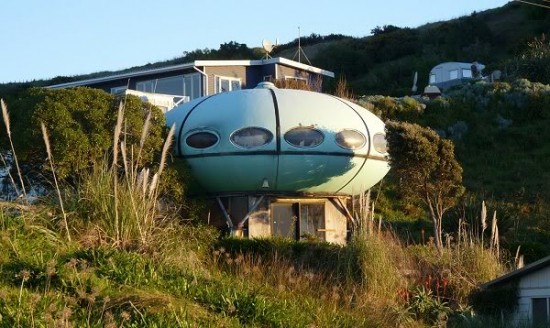 Categories:
Architecture
,
Certifikitsch Winners
,
Classique d' Camembert
,
Outdoors
,
Rebellious
,
Submissions
Allee Willis Museum of Kitsch
2 Responses to "Futuro Houses"
Leave a Reply
You must be logged in to post a comment.
| | |
| --- | --- |
| These aKitschionados are | |
| | | |
| --- | --- | --- |
| Share this page. | | Subscribe to the blog. |
| | | |
Protected under a Creative Commons license