| | |
| --- | --- |
| Pee Wee Herman Bike Beach "Crusier" Paul Ruebens Autograph | |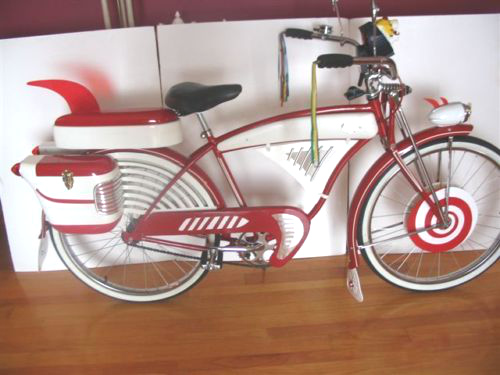 Pee Wee Herman Bike Beach "Crusier" Paul Ruebens Autograph
From Ebay today, March 6th.  Auction ends in  2hrs. Now at $25,702.00
"Its in pieces now, but everything is there. Comes with an autographed photo of Paul Ruebens, a photo of him signing the photo, letter/certificate of authenticity, warner bro plans/spec sheet on the red cargo boxes.  I am the third owner. I bought it in 2010 for $10,000. Selling because my family is getting larger.
As Is, no warranty, all sales are final"
I think the seller would have used spell check…for "Cruiser".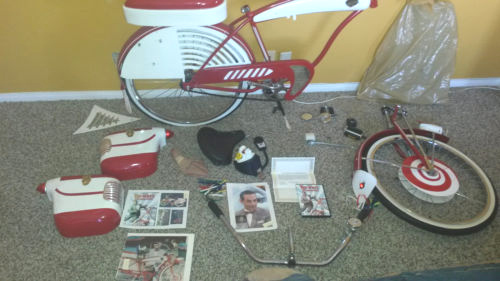 That's a lot of money for an "as is" based on two little pics.
Allie, you don't have the high bid do you?
Categories:
Celebrities
,
Certifikitsch Winners
,
Collections
,
Film
,
Submissions
,
TV & Radio
,
Transportation
Allee Willis Museum of Kitsch
3 Responses to "Pee Wee Herman Bike Beach "Crusier" Paul Ruebens Autograph"
Leave a Reply
You must be logged in to post a comment.
| | |
| --- | --- |
| These aKitschionados are | |
| | | |
| --- | --- | --- |
| Share this page. | | Subscribe to the blog. |
| | | |
Protected under a Creative Commons license