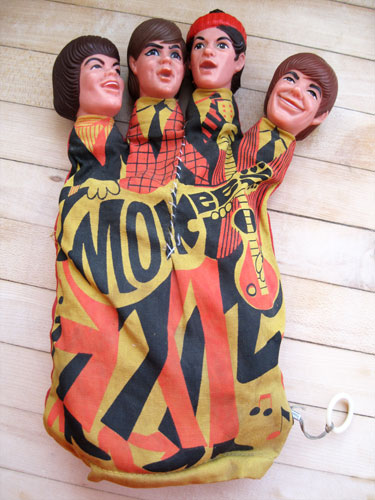 I've never seen one of these that worked properly or where the heads stood up straight but still it's one of the most prized collectibles of Monkees memorabilia. Although I loved the just-ingested-mushrooms quality of their TV show and the supreme popiness of the records, I never had a favorite Monkee as my head was buried so deeply in Motown.
When I co-wrote The Friends theme song, "I'll Be There For You", we were told to write something Monkees-ish. The Last Train To Clarksville definitely pulled into the station during those sessions.
Made by Mattel in 1966, this pull string doll was part of a flood of Monkees merchandising that included small rubber dolls with weird pajama feet, hard and soft lunch boxes, games, Monkee Mobiles, cufflinks, comic books and more. Micky Dolenz, Michael Nesmith, Peter Tork and Davy Jones were everywhere that year, not the least of which was on the shelves in my bedroom.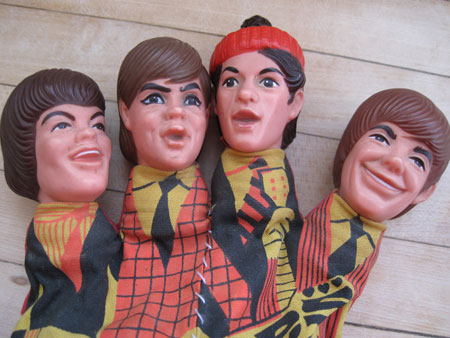 Not sure what the hand stitched surgery was meant to heal but probably involved efforts to restore vocal cords.