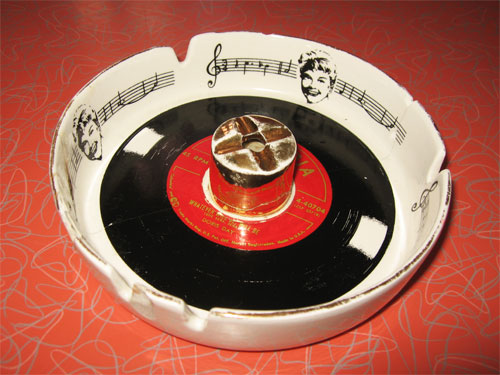 This promotional ashtray was put out by Columbia Records in 1956 for their big star, Doris Day, and her big hit, "Que Sera, Sera (Whatever Will Be, Will Be)". It has an exalted place in my Kitsch kollection because the title is printed backwards: "Whatever Will Be, Will Be (Que Sera, Sera)". Whether the record sharks felt the foreign language was above the audience's head or the manufacturer, Ceramicraft, goofed remains something only Doris or her dogs might know the answer to.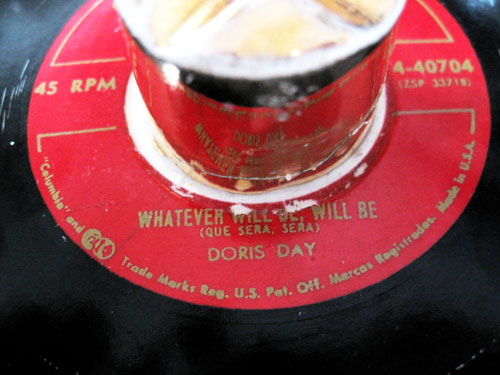 This ashtray was one of the first things I found when I first started seriously collecting in the early 1970's and I decided to start collecting pop music memorabilia as a result of finding it. It came as a set with "Sixteen Tons" by Tennessee Ernie Ford.
I love this ashtray not only for the Kitsch title scramble but for the sentimental fact that my first job out of college was at Columbia Records, though long after Doris's day had passed.