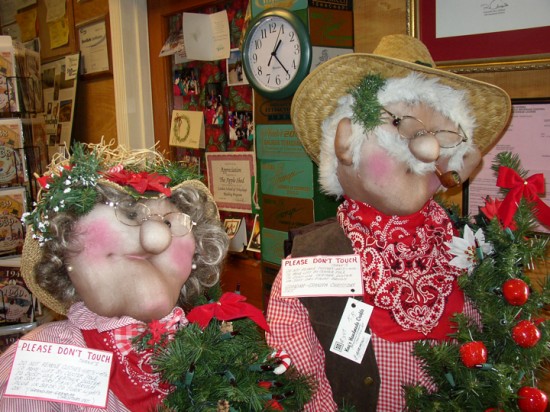 'Tis the season to be celebrating all kinds of krazy krafts as the holidays seem to bring out the most enthusiastic and kitschy kualities in krafters. These kind of stuffed pantyhose dolls scare me more than Cabbage Patch dolls or apple people because it seems so gross to be using old garments that have snuggled so close to the sweet spot only to be caressed in their new lifeform like they were as fresh as the driven snow. Whoever made these has probably been stuffing their old pantyhose into a drawer since they first sprung on the market in the 1960s.
The wikipedia definition says that pantyhose are designed to:
be fashionable
ease chafing between the foot and footwear
keep the legs and feet warm
hide physical imperfections such as blemishes, bruises, scars, hair or varicose veins
I wouldn't mind if its uses were confined to the above because the see-through skin on dolls with pantyhose skin also freaks me out. Not to mention the gingham and paisley outfits. I do love the 'please don't touch' signs though. Don't worry, I won't. Merry Elephantiasis Christmas!
This fashionble bit of Kitsch is the winner of the prestigious Classique d' Camembert award, the highest honor bestowed upon an object submitted to The Allee Willis Museum of Kitsch at awmok.com. I thank aKitschionado Jason Mercier for his excellent and discerning taste.