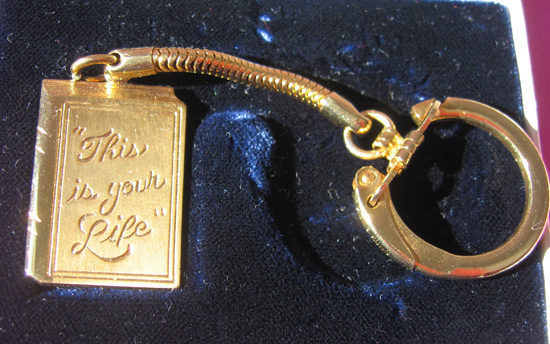 His autograph etched on the back, TV kingpin Ralph Edwards handed out these etched gold keychains as promotional swag from "This Is Your Life", the TV behemoth he hosted from 1952 to '61. The show, precursor to current documentary faire such as "Biography", featured surprise salutes to prominent show business luminaries, politicians, sports stars and the like. Edwards was one of the first TV personalities to produce his own show. Hence, the particularly fancy giveaways like this keychain.
I have one more of these gold "This Is Your Life" books, based on the big red book Edwards read his guests' life stories from. It's a locket that hangs on a Pop-it bead chain and used to contain the key to my Ponytail diary.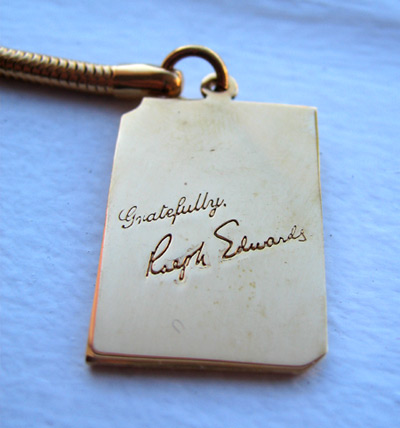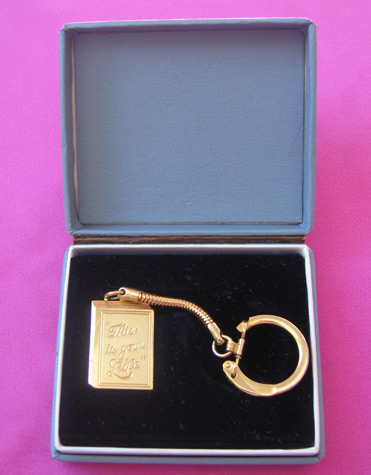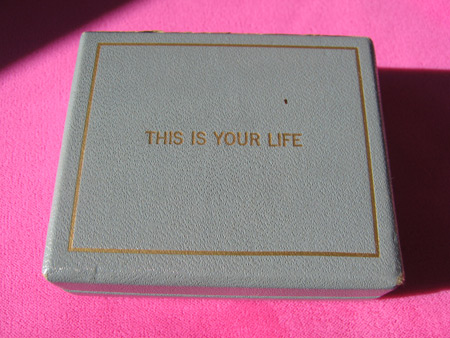 Here's a slice from a 1954 "This Is Your Life" featuring Laurel & Hardy. L&H were evidently unhappy about the stealth appearance, saying after that they never planned to make their live TV debut on an unrehearsed network show, especially one they weren't getting paid for.