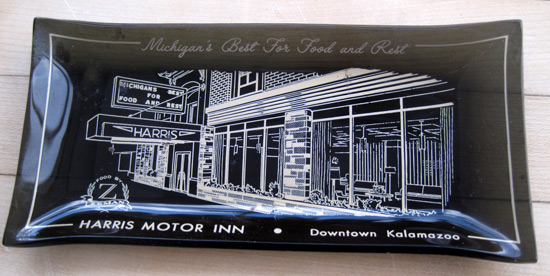 I'm very attached to my home state of Michigan and collect anything from the 1940s to 1970s that honors it. I particularly love when architecture is involved as in those decades Michigan exemplified the Atomic Age with its number one industry, automobiles, and much of the architecture in the state was inspired by the cash cow's huge tail fins and modern color palettes.
The Harris Motor Inn in Kalamazoo couldn't quite decide if it was traditional (lots of brick) or modern, though the excellent slate, floor to ceiling glass windows and suspended light fixtures suggest the latter influence was greater.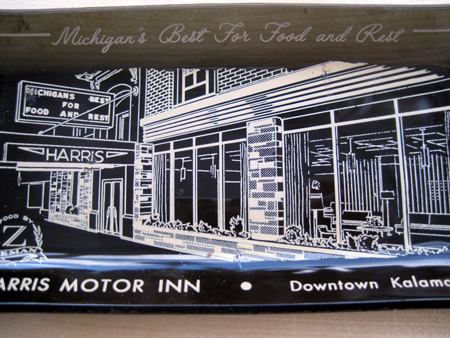 I love when anything proclaims itself "the best". In the case of the Harris it's "Michigan's Best for Food and Rest". If this place is still standing I just might make it there one day to sample the food by Zeman, who was heavy enough to get his/their initial in a larger font size than the Harris itself.