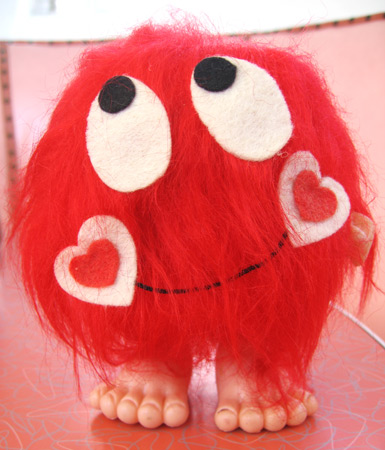 Holidays, especially Valentine's Day, bring out the kitsch in everyone and everything. I'm especially partial to this little tuft of disheveled fake-fur-with cheap-felt-hearts-and-eyes-stuck-on-plastic-feet thing. I don't know when or where he's from but this kind of kitsch is timeless.
Here at The Allee Willis Museum of Kitsch I take great pride in assembling the finest the word and world has to offer. If you have something Valentine's Day or romance related that you think will blow my (five-toed) socks off I'd love you to post it at AWMOK.com. It can be an object, a place, a love note, a candy box or floral arrangement, anything. My favorites will be honored with the hallowed LOVE IS IN THE HAIR award…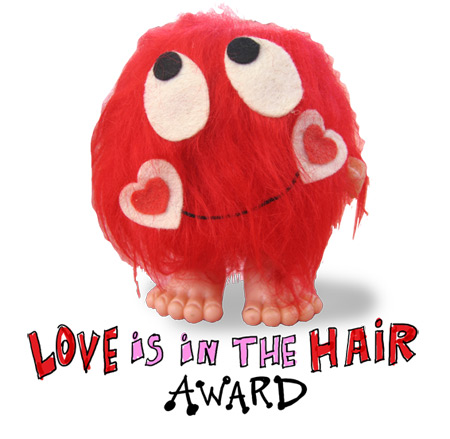 … and receive an autographed 8.5 x 11″ print of one of my alter-ego, Bubbles the artist's, finest romantic paintings! Winners of a LOVE IS IN THE HAIR can choose from any one of these lovely and sensitive romantic Bubbles tableaus:
"I Love You"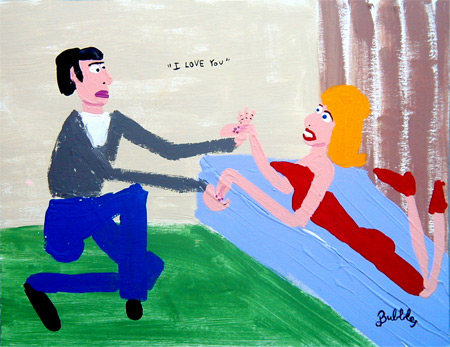 "She Loomed Large On His Mind"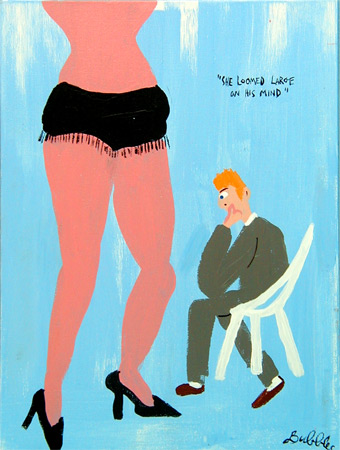 "What Big Slopes"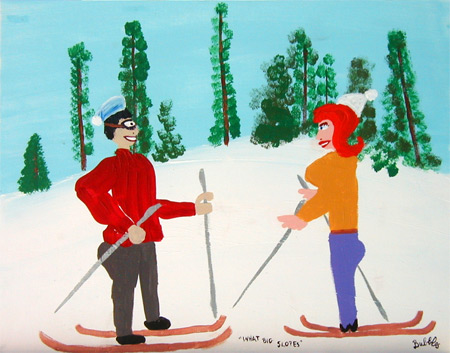 "How To Be A Hit On Saturday Night"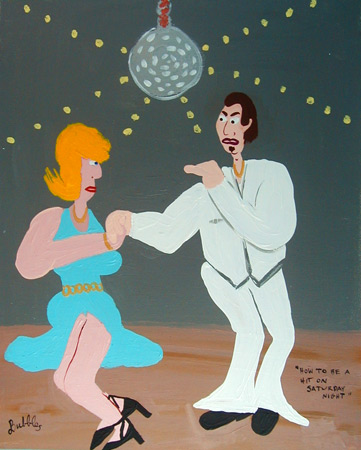 "The Jacuzzi Was Just Starting To Heat Up"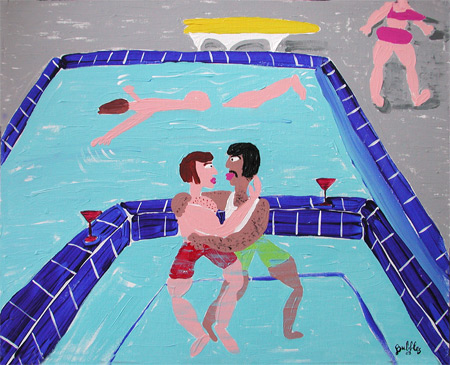 "Here Comes The Brides"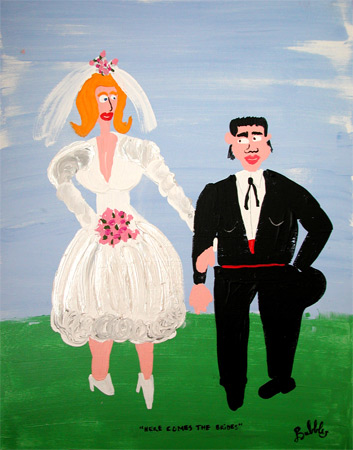 I hope each and every one of you is a winner!
Much kitsch 'Äòn love as Valentine's Day approaches,
Allee