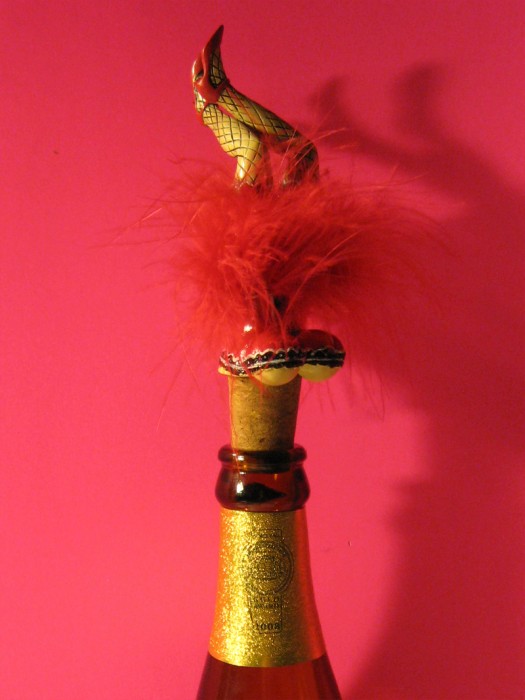 Couples everywhere are letting loose and getting romantic. No way a romantic evening can take a whole bottle of wine? Put it back in the refrigerator for tomorrow. (Alternate use: keeping the wine from spilling and staining when things start to heat up.)
It's hard to say if this little prop is for the lady or the man in the relationship. She has enough feathers and sass for the ladies, and springs and gigantic boobs for the men. I know little red lingerie is sexy, but isn't it only romantic when it's on your lady?
Check out her accessories: a broken heel and fishnets gouging her thighs. Is it water retention, or rigor mortis?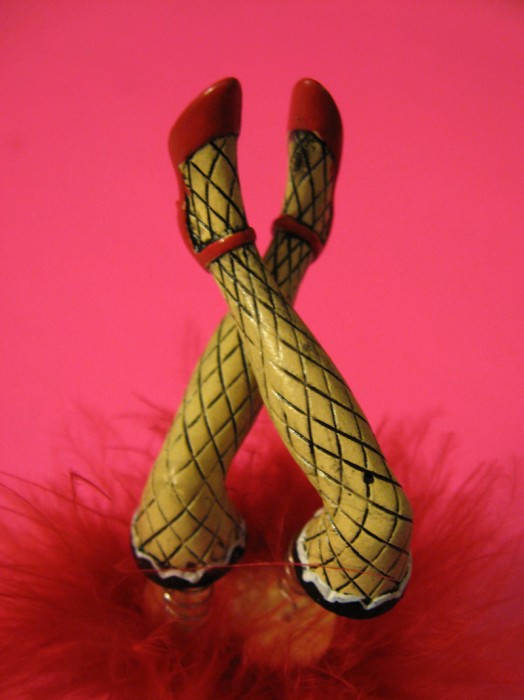 Not convinced this Scarlet Starlet isn't just pulled from the bachelorette party section? I wasn't either, until I saw her tattoo: