Once again I don the Easter bonnet I made to go to my friend April Winchell's mother's house Easter, 1998 where she had a smorgasbord of international foods, the unrecognizable contents of which were festooned with name tags stuck into the dishes on popsicle sticks, an excellent sign if one likes a side of Kitsch with their holidays.
This was the first Easter bonnet I ever wore, modeled with the Sears Easter Bunny in Detroit in 1952. It was storebought and wasn't very Eastery. I vowed to have more festive haberdashery after that.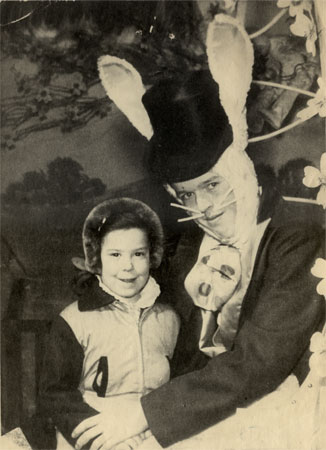 My current chapeau is made of foamcore, eggs, chicks, peeps, bunnies, roosters, shredded cellophane, bagels and about 10 pounds of hot melt glue. It has held up remarkably well over the years .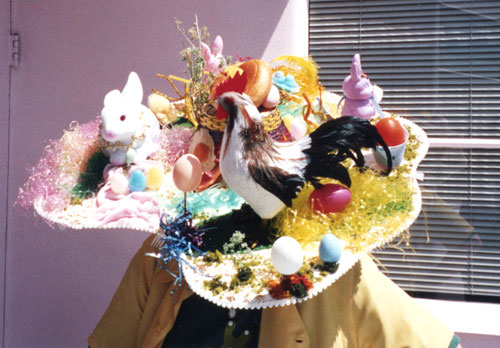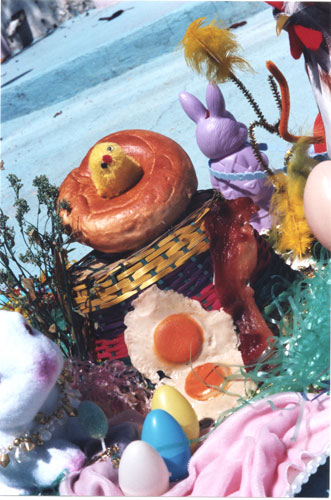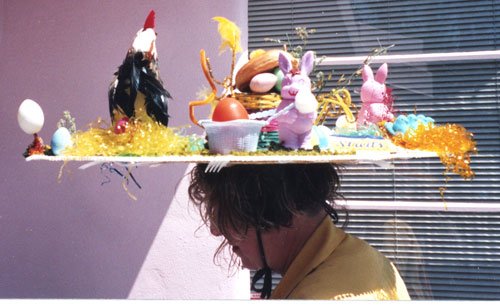 There were recipes for "Eggs In Exciting Ways" from a vintage cookbook under the brim.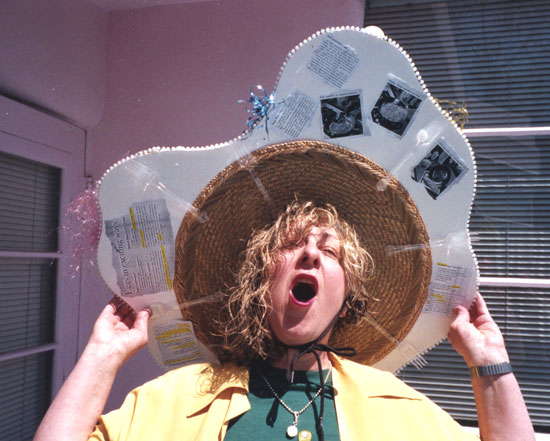 I'm wearing the bonnet now and having a very Happy Easter. I hope you are too.