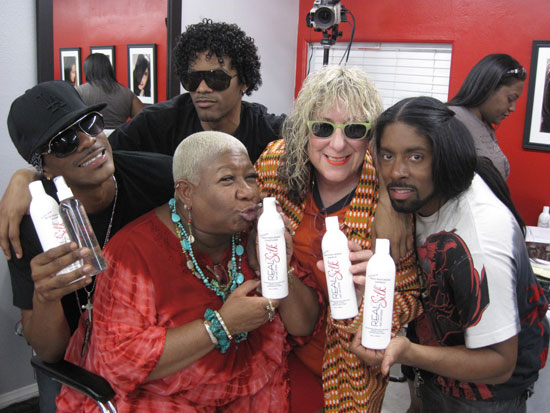 Anyone who knows me knows I love Reality TV. Of all the contestants on all the nutty dating shows I went especially nuts over Chance and Real, aka Ahmad and Kamal Givens aka The Stallionaires, real-life brothers and finalists 2 and 3 on season one of VH-1's I Love New York. I liked them so much that I co-wrote and co- produced the theme song, "Does She Love Me", to their spin-off VH-1 show, Real Chance of Love, with them and younger brother, Micah.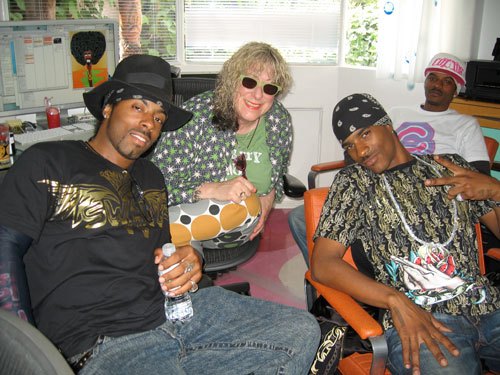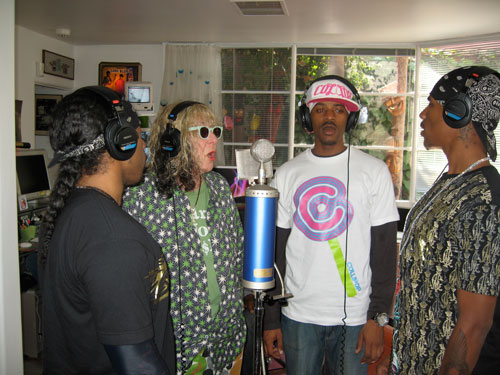 As trillions of young girls will tell you, Real is known for his long silky locks.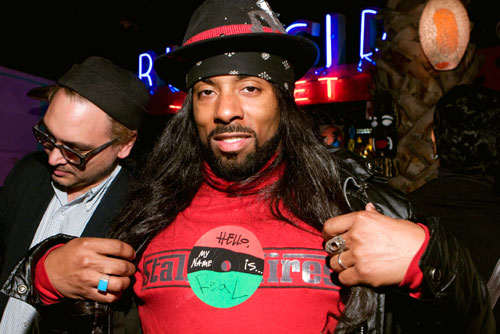 So much so that last week he launched his Real Silk line of hair care products at the salon that bears his name in Long Beach.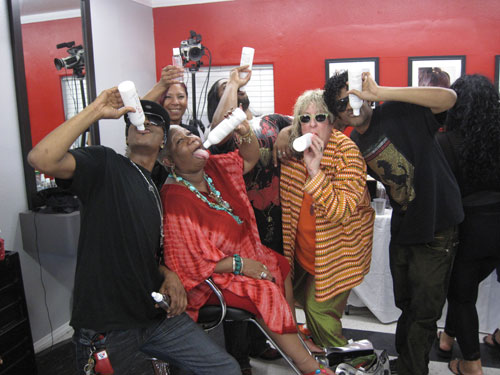 After an hour of tooling up and down Lakewood Blvd. trying to make sense of the googlemap directions I finally made it to the salon minutes before the opening was over where I was meeting my fabulous friend and Borat hooker, Luenell.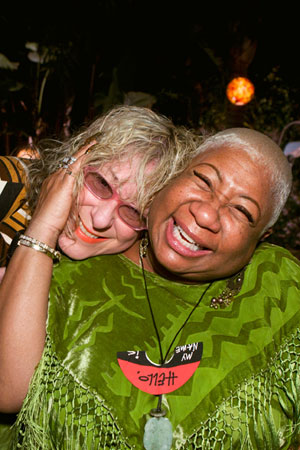 Normally I would have been pissed arriving this late anywhere but I was very happy to find this giant bunny building while I was busy being lost.
These are four of the funniest people I know. And we all have great hair.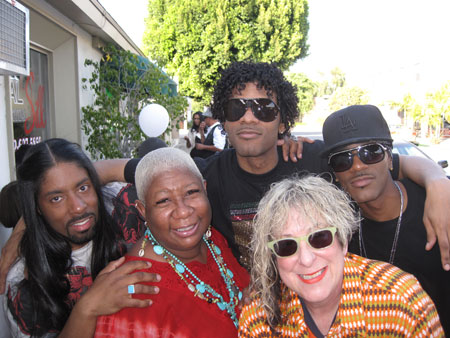 You can too if you pop down the coin for a bottle of this: