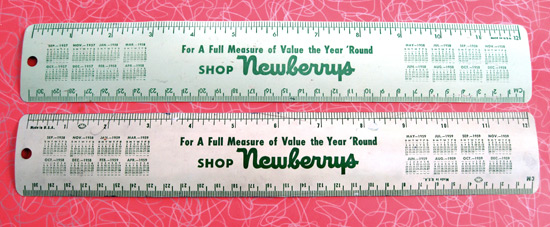 Newberrys, before and after dropping the J.J., was an American five and dime store, my favorite genre of store growing up later supplanted in my affections by 99 and 98 cent stores, thrift shops and any other place I could find a wide and often nonsensical variety of goods for bargain prices. These foot long metal rulers encouraging shoppers that "For a Full Measure of Value The Year-Round Shop Newberrys" featured calendars from September 1957 through December 1959, peak years for the chain whose beckoning portals invited shoppers to drop their cash on lots of cheap and oftentimes fantastically cheesy finds inside.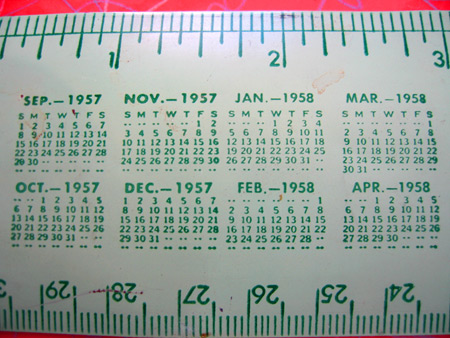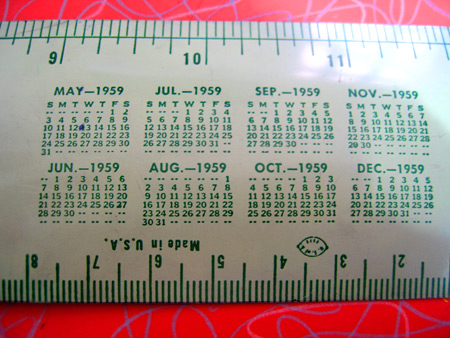 Although green on green was a popular color combo in the late 50's it would have been even better if the rulers featured the store's original gold serif signature logo on bright red that used to spread across the entire width of the top of the stores.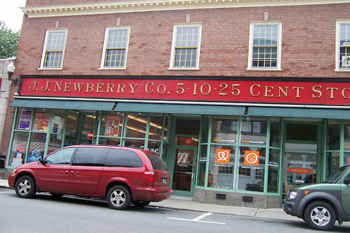 The logo changed over the years, dropping the serifs and going to a more modern script font but very little changed inside and it became one of the more excellent trips down memory lane before all the stores disappeared, gobbled up by time as chain monsters like Wal-Mart, K-Mart. stomped through the land.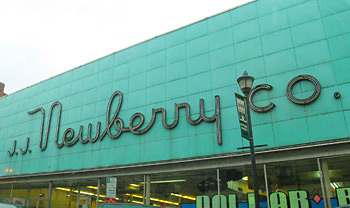 This 1928 Newberrys on Hollywood Blvd. in LA is now the Hollywood Magic Shop.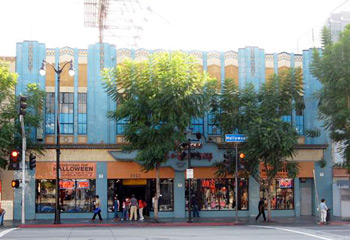 Thank God I still have two full measures of Newberrys..