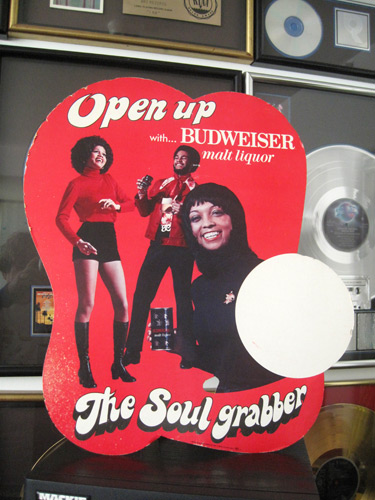 This late 60's Soul Grabber sign for Budweiser malt liquor is one of my favorite possessions. Everything about it screams late Afro 60's, one of my favorite periods in Soul. In my personal life there's one supreme SOUL GRABBER and her name is Patti LaBelle. She was the first singer to start regularly doing my songs, starting with "Little Girls" in 1978 and continuing throughout the years with others like "Come What May" and "Stir It Up", which won me a Grammy when it was on the Beverly Hills Cop soundtrack. When I first met her Patti also introduced me to Herbie Hancock and between the two of them that led to Earth, Wind & Fire. So when it comes to grabbing souls Patti got a hold of mine, shook it loose and got it soaring.
Last night I went to a surprise birthday party thrown for Patti. As surprise parties go, as parties in general go, this was a killer, a real SOUL GRABBER. Here I am with Patti and her mom: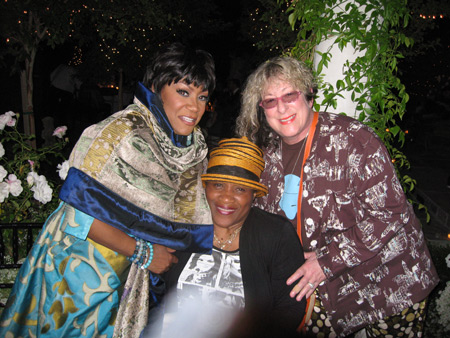 And here with Anita Pointer (of The Pointer Sisters, also responsible for me getting that Grammy with "Neutron Dance"), Luenell (hooker extraordinaire in Borat and fantastic comedienne/friend), Bunny Hull (who wrote "New Attitude" for Patti), Constance Tillotson (inseparable from Luenell – we call ourselves Twinkie, Ding Dong and Hostess Snowball):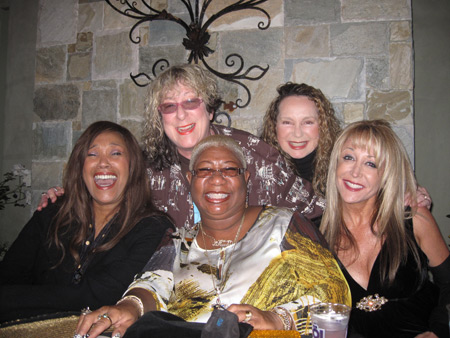 And here I am with Loretta Devine, original Dream Girl…: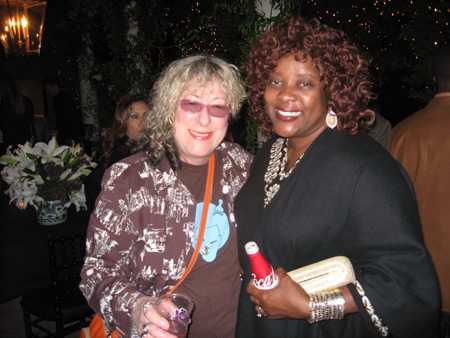 … and Siedah Garrett, singer extraordinaire who also wrote "Man in the Mirror":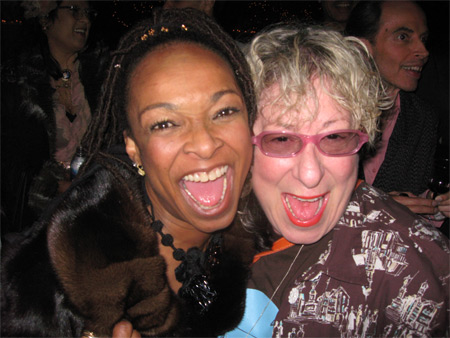 And for the second day in a row here I am with RuPaul who I just saw at my party: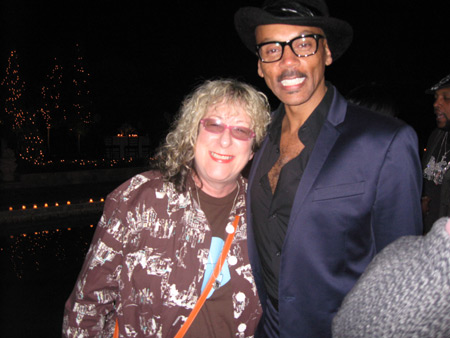 Don't worry, I haven't forgotten about the Soul Grabber…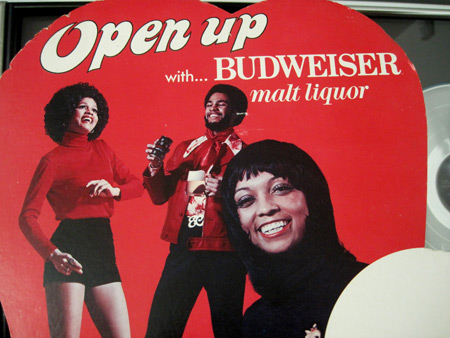 Here I am with Charlo Crossley (one of my oldest friends, a former Bette Midler Harlette and also a Church Lady on Broadway in my musical, The Color Purple) and Rudy Calvo, who's always with Patti whenever I see her: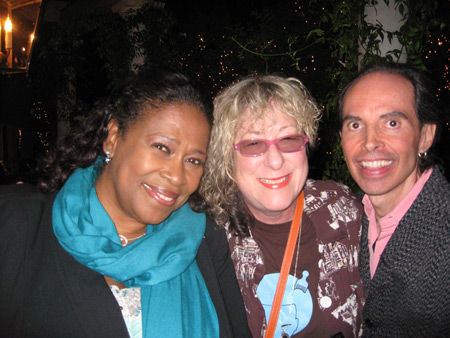 The great Kym Whitley: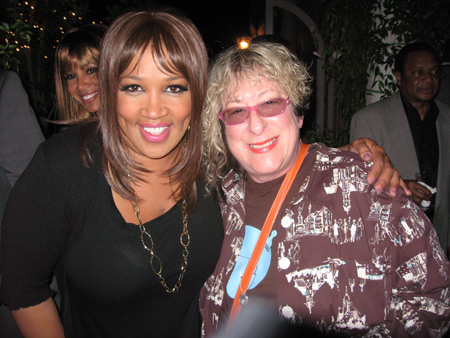 And the so great Brian Dickens, Fantasia's manager. I co-wrote and just co-produced "I'm Here", Celie's big song in The Color Purple, with a live 40 piece orchestra and Fantasia, who starred as Celie. It comes out July 13.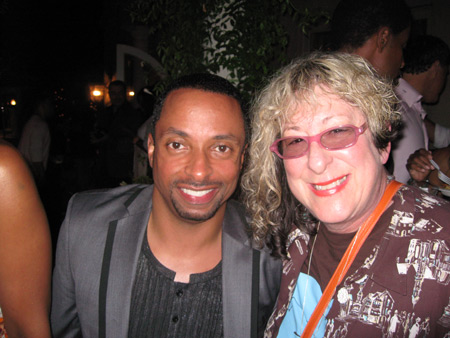 I still haven't forgotten about the Soul Grabber…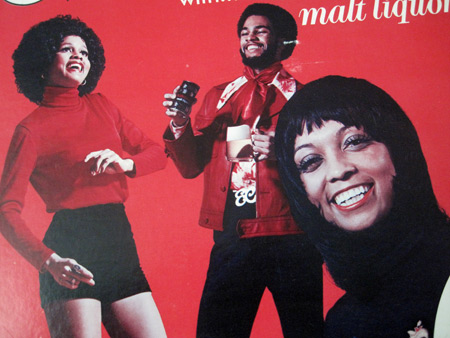 Here I am DEEP in conversation with the birthday girl: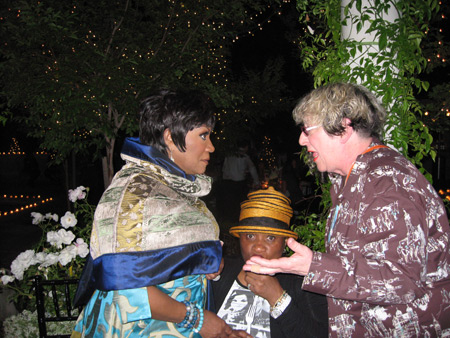 And with Cheryl Dickerson and Freda Payne ("Band Of Gold", "Bring the Boys Home" and party regular here at Willis Wonderland.)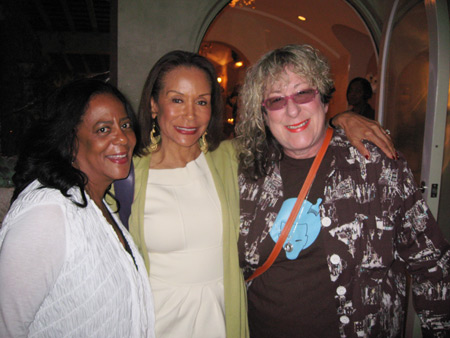 And here I am with Norwood, songwriter and owner of my favorite front lawn in LA…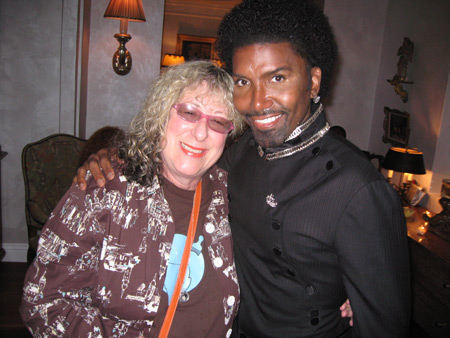 … the one with all the statues of David in front of it: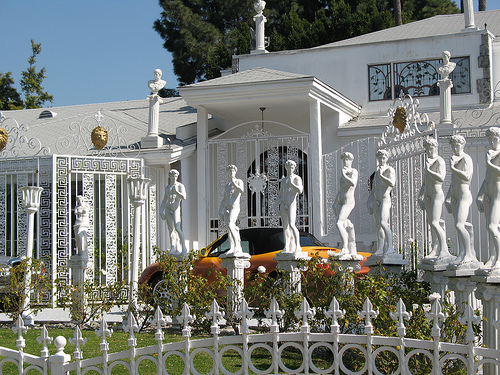 That house grabs my soul and everyone else's who spots it and does an abrupt turn off of 3rd Street to park in front and take photos.
So happy birthday Patti LaBelle and may your soul continue to be grabbed so that you may regularly grab all of ours!