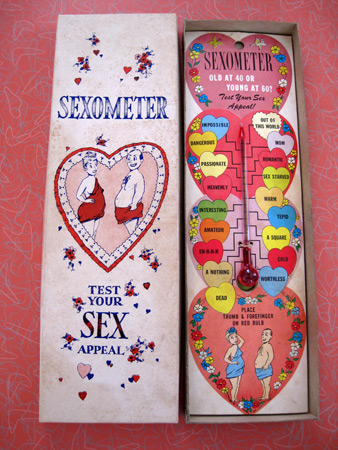 A few nights ago I had dinner at Street with Michael Patrick King.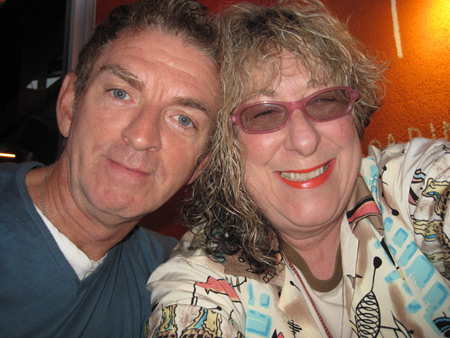 Sex and sex appeal are topics on which Michael is an expert given that he writes about them a lot as writer and director of Sex and the City.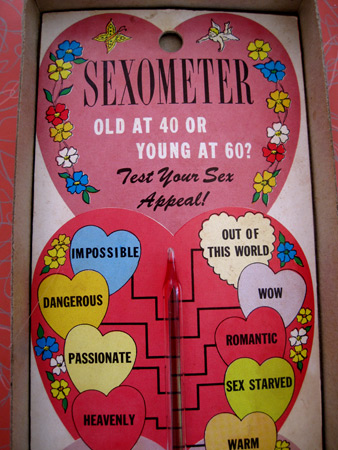 We're great friends and hadn't seen each other since the second movie came out so there was much to talk about let alone eat. We were joined by the lovely Prudence Fenton and had our usual stuffed-within-an-inch-of-our-lives feast that one naturally expects at Street.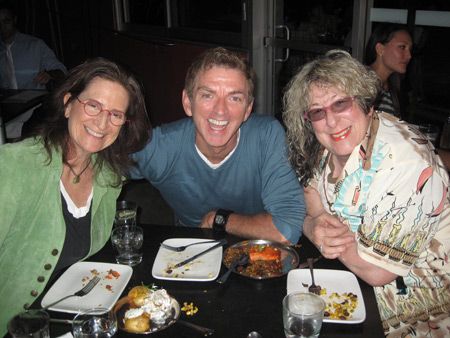 All of which makes our bellies very happy but doesn't necessarily leave anyone feeling very sexy.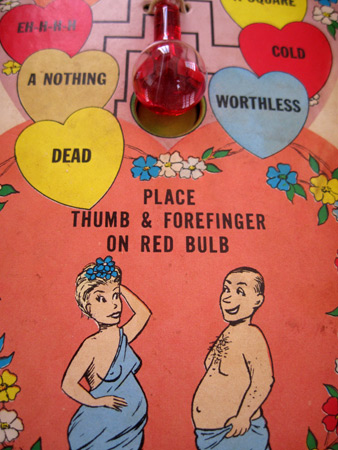 We started with Millet Balls, Street's version of bread: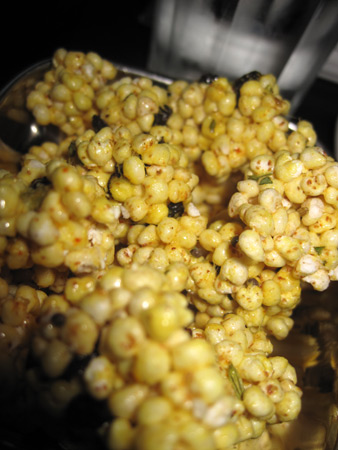 That was followed by Lamb Kafta Meatballs over warm Syrian cheese wrapped in grape leaves and drizzled with date and carob molasses and served with za'atar spiced flatbread: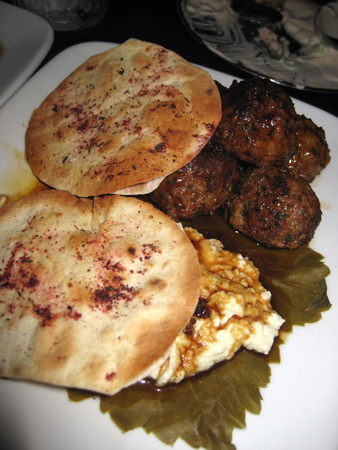 Then came one of my favorite dishes at Street, Ono Sashimi with spicy sesame mayonnaise, yuzu ponzu sauce, smoked salt, pink peppercorns and with savvy radish sprouts. For someone who usually hates ono, sashimi AND peppercorns, that this dish is my fave is quite a feat.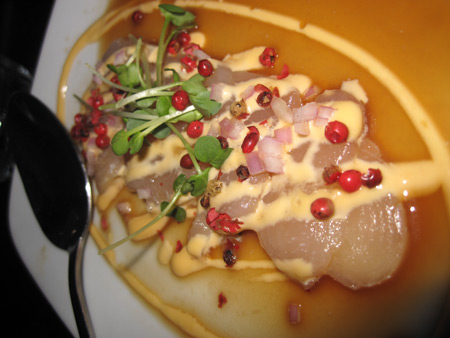 I forgot to photograph the Burmese Melon Salad that came next with melons, toasted coconut, peanuts, fried onions and sesame ginger dressing but Prudence did a lovely job of hand modeling the Shrimp Stuffed Shitake Mushrooms that were tempura fried and filled with shrimp mousse with pozu dipping sauce: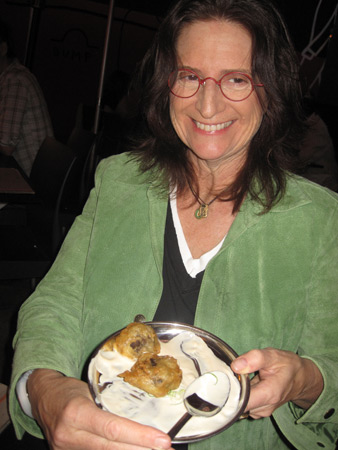 The Wild Columbia River Salmon and Hawaiian fried rice made with brown rice, Chinese sausage, taro root and scallions was a little healthy for me…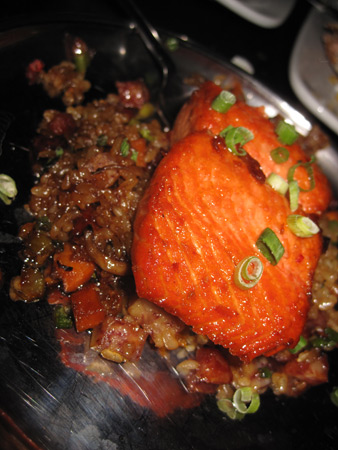 … so instead I went for the Brioche Hamburger with Vermont white cheddar, homemade pickles and yuzu kosho mayonnaise…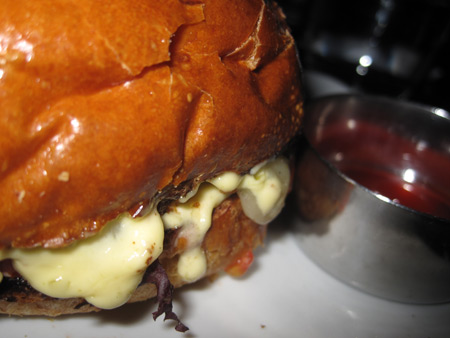 … and the Vietnamese Corn with 5-spice pork belly, hot chili peppers and scallions…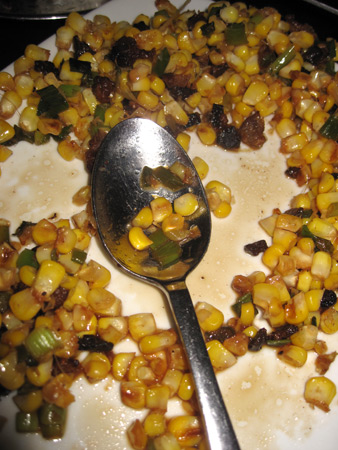 … topped off with Smashed Potatoes with sour cream, chives and pink peppercorns.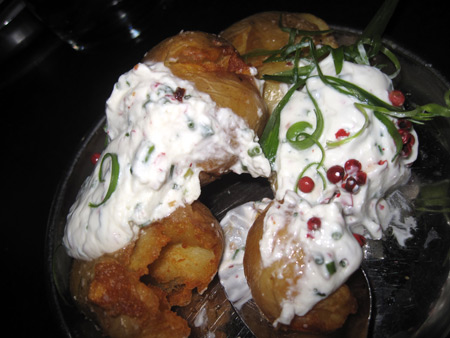 We all had an excellent meal though the last thing anyone felt like doing afterwards was measuring themselves on the Sexometer.