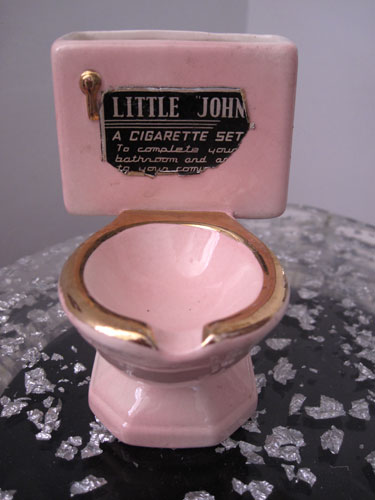 I'm not sure how toilet ashtrays became so ubiquitous in the novelty ashtray department but they did. I guess because they're a natural place to set butts and the basic design offers so many opportunities for storage – the bowl for ashes and the tank for smokables, though I stick everything in there from Post-its notes to paperclips. The back of the tank has a hole to hang it on the wall. I always like my toilets at eye level.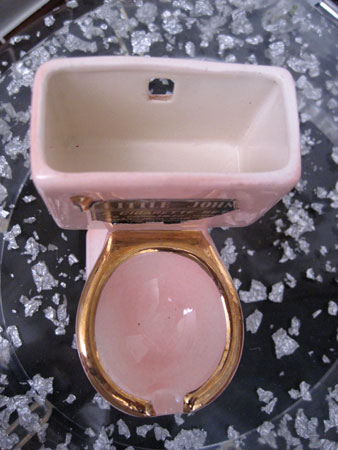 Having been made in the 1950's it's amazing that any of the little sticker remains.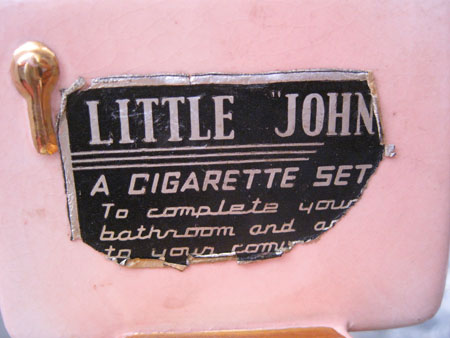 In pristine form the sticker would read, "Little John, A Cigarette Set – To complete your bathroom and add to your comfort". I'm not sure how this size toilet bowl adds to one's comfort but I'm willing to go with it.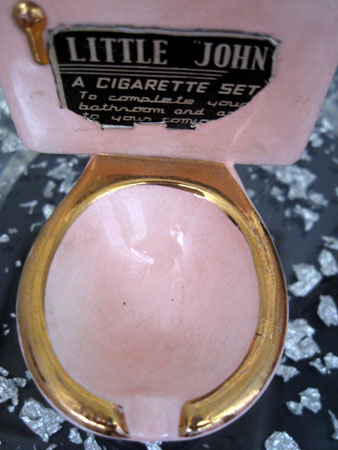 If I ever were to get a new toilet I would want it to be the perfect 50's pink that the Little John is. Though it would take an earthquake knocking my current toilet off its base to make that happen as it was installed when the house was built in 1937 and it ain't going anywhere.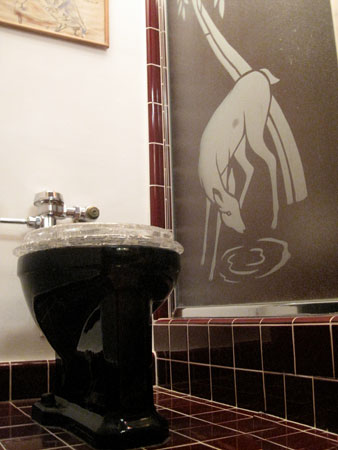 In conclusion, my cat Nibbles struck a toilet pose next to the toilet ashtray. I couldn't have directed it better myself.