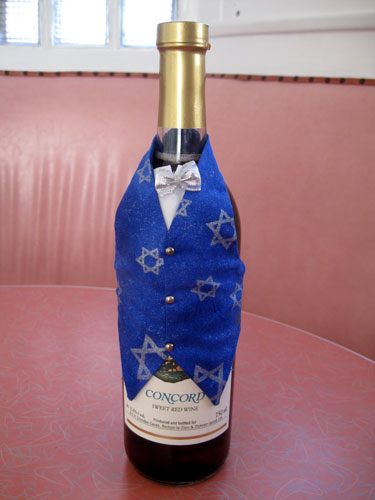 Any bottle of Concorde grape looks more Hanukah with this cheesy little so-much-silver-glitter-you-could-scrape-your-finger-on-it Jewish star vest.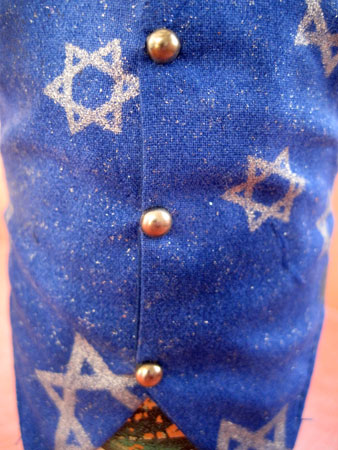 Complete with bow tie, this Wine Butler, "Fine threads for your whites & reds", was manufactured in 1995 for the Perfectly Packaged Corporation, who even has a patent on the thing.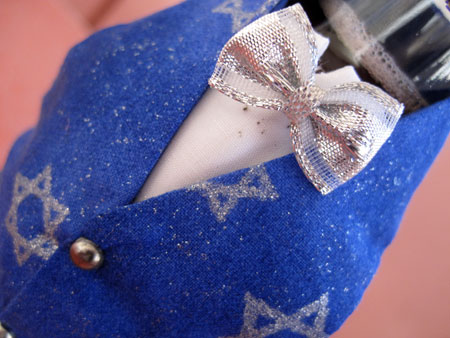 Though my garb was nowhere near as festive as this bottle's I, myself, was once swathed in Jewish stars when I dressed as a rabbi for Halloween in 1982.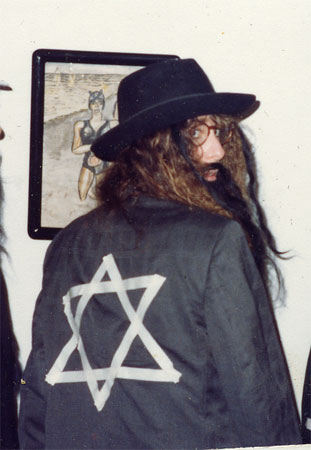 As it's the last day of Hanukah, it's now time to retire the wine wardrobe until next year.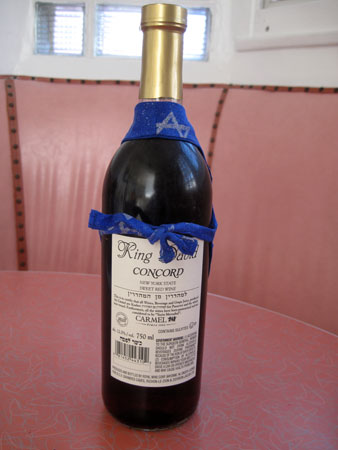 Happy last day of Hanukah! May you be well dressed throughout the year.