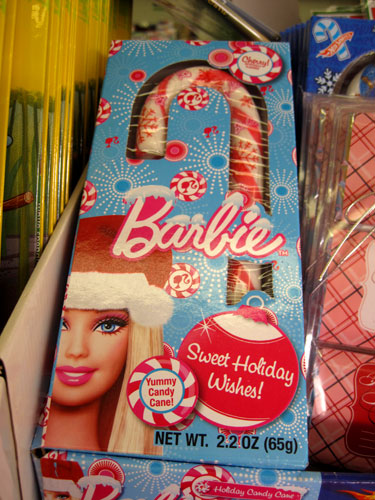 99¢  and discount stores in general are fabulous all year round but there's no question that the season they shine most at is Christmas, when all stops are pulled out and the shelves are packed with more crap than even a kitsch loving aKitschionado such as myself can absorb. These stores at this season offer the perfect storm of circumstances for me, especially as I needed some Christmas arts and crafts supplies to make Pigmy Will Christmas ornaments.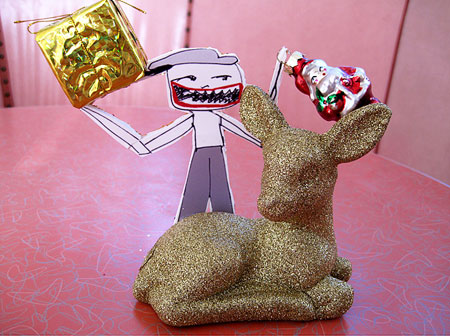 So I got my head together to stand in line as these severe discount stores are the kind of places where there are five or six cash registers but only one or two staffed at a time. But despite the long lines and shelves stuffed with misplaced items because people change their minds on the go and stick things anywhere, it's always a delight to see what's offered at this most special time of the year. Here are a few of the things that crossed my eyeballs within the first 10 minutes of walking into two such establishments in North Hollywood, CA.
This seems like an awful lot of plaster or whatever these things are made out for four little hooks: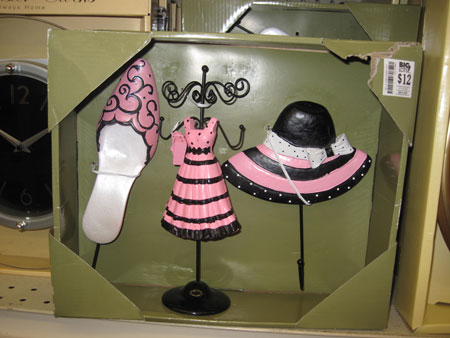 This looks like it was made by someone who'd drunk too much Red Bull and was let loose in a crafts store: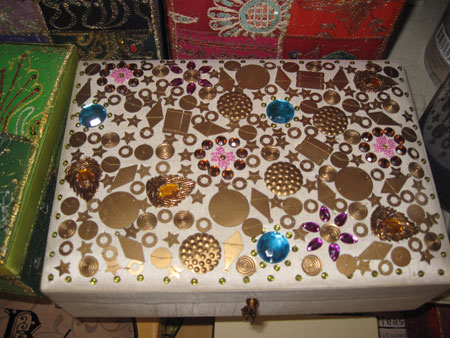 This kind of kitsch scares me: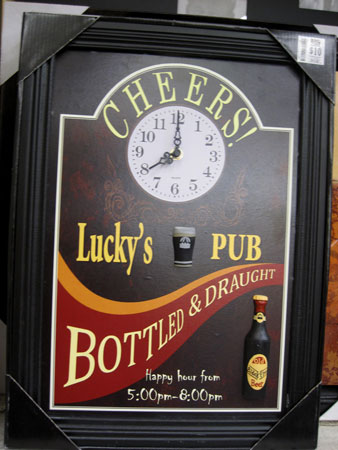 Could there be any more going on in this frame to take away from a photo?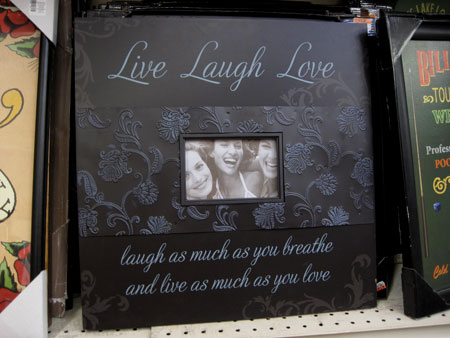 I know that this Stocking Wave-Cap is impressive but what I want for Christmas is that foot shaped emery board next to it: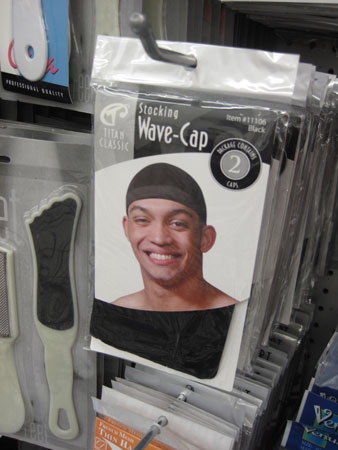 I'm buying everyone on my list a "snug and comfy" non-Snuggie-looks-just-like-a-Snuggy Fuzzy Wuzzy: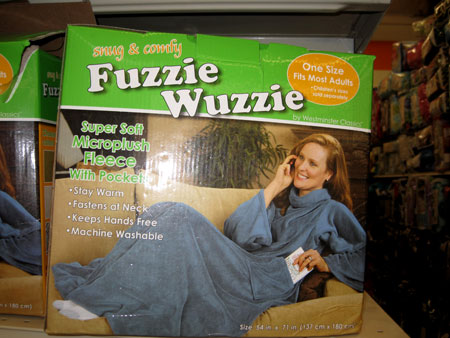 And maybe some Elvis in a can…: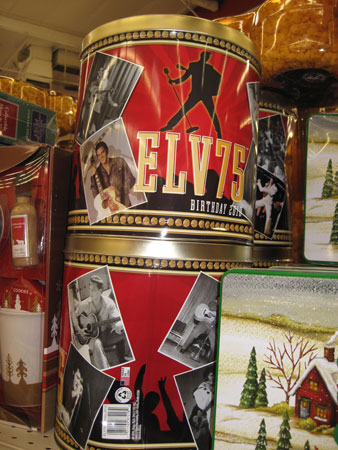 I bought ten Elvises in a popcorn filled guitar.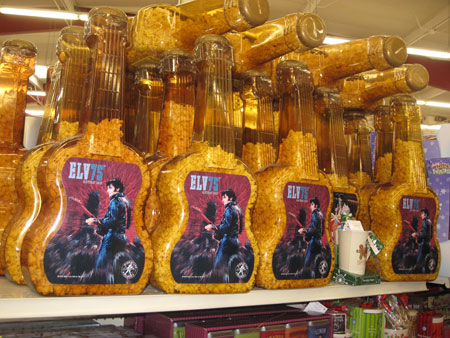 Forget about the doggie Santa suits; I like that pink coat with the fur collar down in the bottom right corner: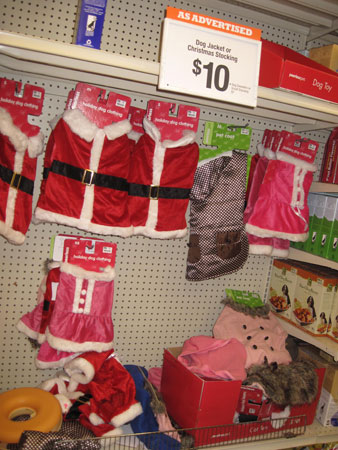 I didn't know that Barbra Streisand had her own line of beauty products: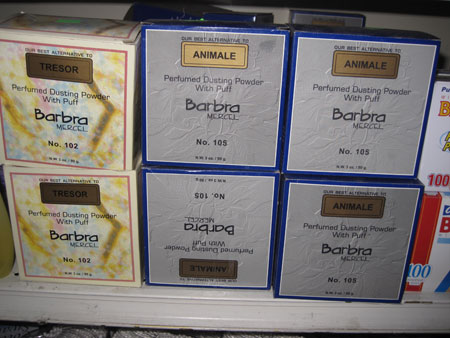 If the best thing you can say about your pantyhose is that they are "Beautifully  effective" I'm not even excited about them being Velvet.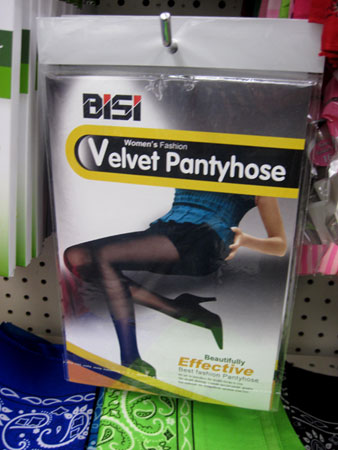 As if there already wasn't enough of this in the world, we don't need more of it at a buck a pop: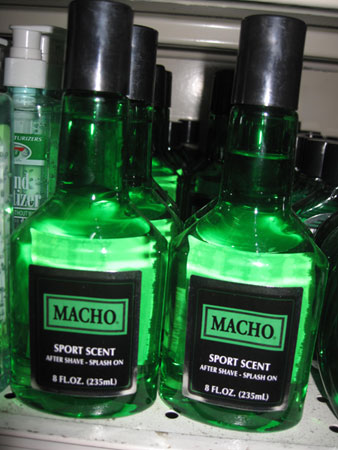 And whoever buys this, please take me to your home and let me see what other supreme kitsch you have inside: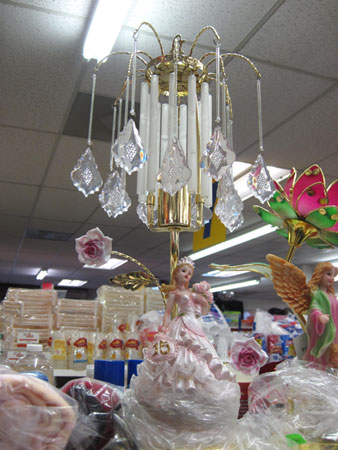 If you were kitschilousciously koncious this Christmas shopping season you could have everything on this page for under 100 clams. May you have a excellent 99¢++ Christmas!