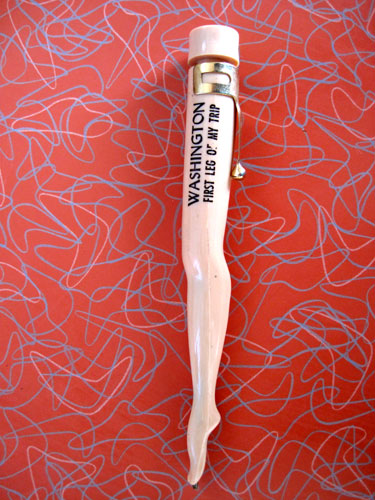 I'm happy to report that my own recently operated on left  knee is finally allowing my leg to return to its natural state such as modeled by this fantastic "First Leg 'O Trip' Washington souvenir pen. Although my own appendage is not as shapely and slim as this perfectly poised on-point gam, it's just about at the point of where it looks more like an 'I' than a 'V' and is allowing me to hobble around rather than setting up permanent camp in bed.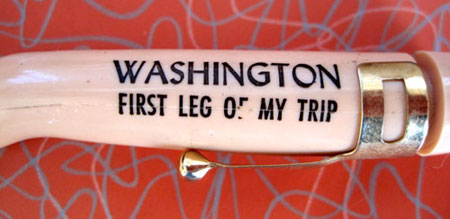 I have no plans to go to Washington but, rather, to Detroit, the trip that I suspect sent my knee into hyper-gear and caused my meniscus to rip. Not known for my disciplined exercise regimen, in April I'm heading to the Motor City, my hometown, to conduct my high school band playing a medley of my greatest hits in the lobby of the historic Fox theater before a performance of the musical I co-wrote, The Color Purple. In efforts to bounce around as if I were four decades younger, I got a little overaggressive as I rehearsed, conducting every TV commercial that came on and threw my knee so out of whack it was a lesson blaring in neon signage that one can never let themselves turn so fully into a couch potato that they're more likely to grow sprouts before being able to function as a fully exercised human being.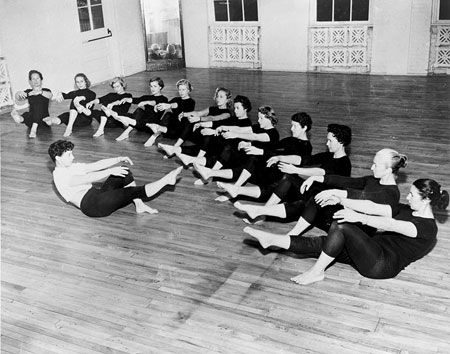 Why, you might ask, was I rehearsing to TV commercials when I've actually written the songs that are to be performed?  That would be because I never learned how to read, notate or play a stitch of music so even if the Mumford marching band arranger scanned his arrangements onto my skin I'd have a better chance of deciphering Chinese than the musical notes and rhythms before me.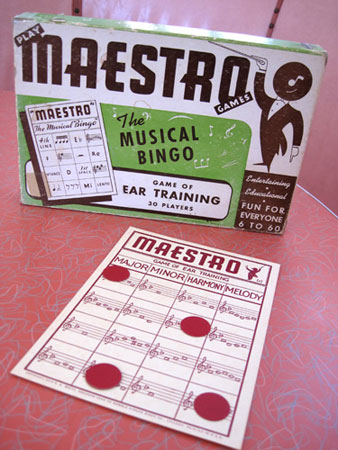 So long ago I developed my own technique of being able to jump on a note and rhythm at the first milliseconds of its sound so that it might appear I know what I'm doing. I'm the same way with melodies. Nine times out of 10 I can sing along with something despite never having heard it before. It's a weird skill I know but I can't say it hasn't come in handy: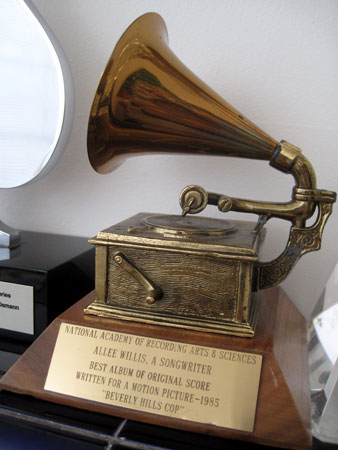 But back to the leg at hand: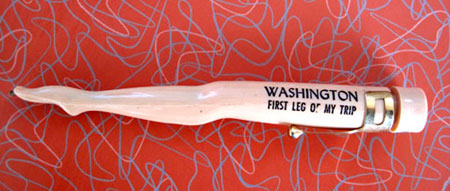 I love my little leg pen and, if I remembered where I put it after I shot these photos, I would have most definitely had it at bedside to psychologically aid in my recovery. That's one of the beauties of being a collector. The objects around you aren't just there because that's what ought to be sitting on an end table or where there's a chair there's also an ottoman. The objects and you are one, all manifestations of energy in a world that's largely up to you to create. Now it's my job as a diligent patient, and one who has a marching band to conduct to boot, to manifest having a left leg as strong and shapely as my souvenir Washington leg pen and to stay on point forever.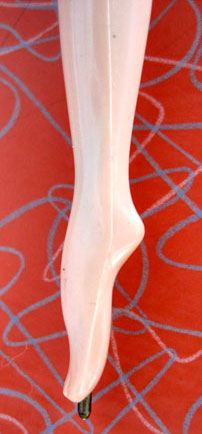 Thank you all for taking this weeklong knee/leg journey with me. It actually made it feel like fun and that's a lot to be said for surgery! This is, indeed, the 'last leg' of this journey.