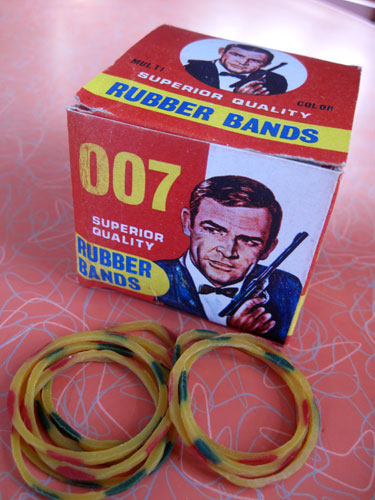 No mention of James Bond, no mention of Sean Connery, no mention of anything other than the fact that these are 007 Superior Quality Rubber Bands. All of which means the only thing secret agent about this is the bootleg nature of the product.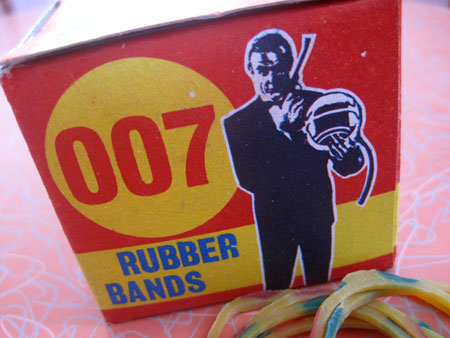 If I were a big James Bond collector I might feel ripped off, but being a kitsch collector I'm completely ecstatic! The more bastard the product, the more magnificent the kitsch pedigree.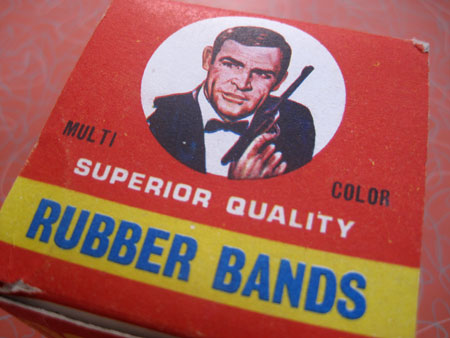 The rubber bands themselves are pretty special. They're listed as multicolored but I think that's stretching it a bit given the paucity of color allotted to each.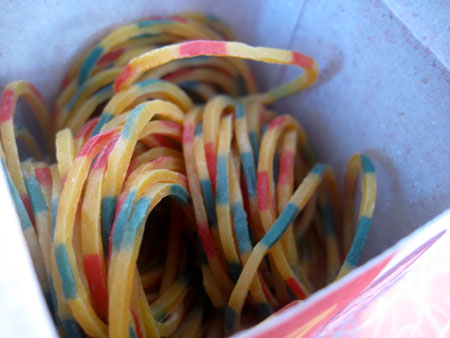 The manufacturer didn't even get it together to give themselves credit on the box. Perhaps so Agent 007 can't track them down for copyright infringement. The only information at all on this 3″ x 3″ cube is that it's "Packed by Tin Tin Bizarre, Inc." Tin Tin Bizarre sounds like a great name for a Bond girl. Aside from that,everything about this product's identity and MO is strictly top secret x 007.