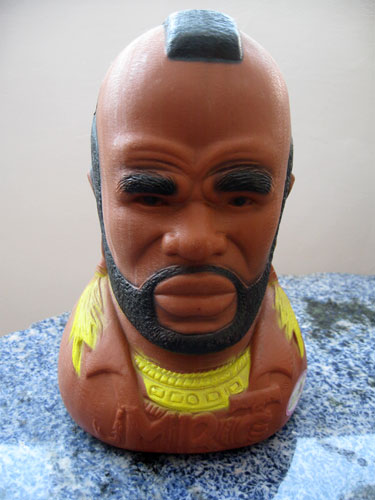 I pity the fool who doesn't dig all the way down into his/her pockets on this, the most dreaded of days, Income Tax Day, and cough up what little is left in the coffers. Don't get me started on this topic, how none of the greedy, disgusting suits have been prosecuted for turning the world upside down, leaving the rest of us to walk around with this same bewildered Mr. T look on our faces as the calendar strikes 4/15, or as it is this year, 17.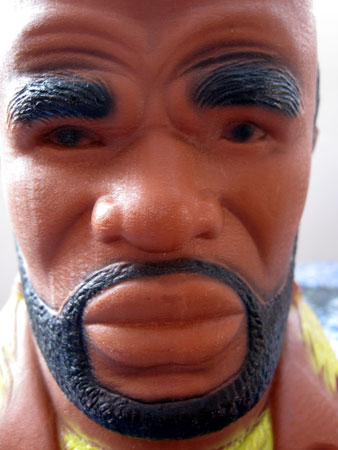 Somehow, this almost foot-high hollow-headed Mr. T bank doesn't have the same determined look that Mr. T usually has in his press shots or the plethora of merchandise that sprung out of his B. A. Baracus run on the A-Team.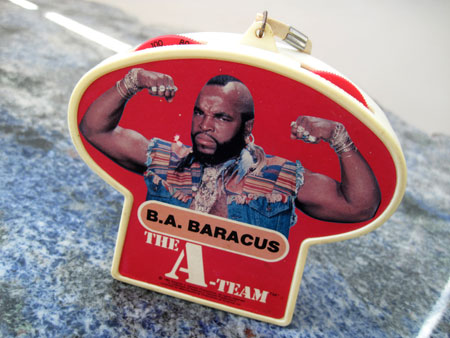 I'm not sure I'd like to smell like Mr. T.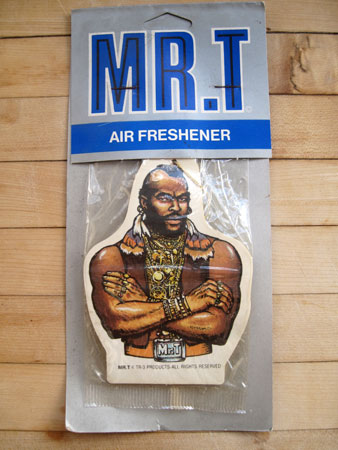 Mr. T probably had nothing to grimace about on Income Tax Day back in the 80's when The A-Team was running strong and he could afford enough gold chains so that if there's any problem these days all he has to do is sell some of them.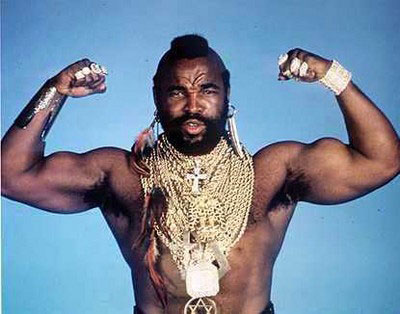 Instead of rippled flesh, this Mr. T bank is made of super hard plastic. As a consequence, the coins reverberate so when they drop into Mr. T's cavernous head it makes me think this is a better percussion instrument than bank. Which is probably best given how cheaply this lump o' Mr. T is made. You literally have to cut a hole in the bottom to get the coins out. Which means, of course, you can never use it as a bank again as there's no way to re-insert the plastic which is surely jagged, sharp and misshapen after using an ice pick or whatever else it might take to puncture the exceedingly hard Mr. T.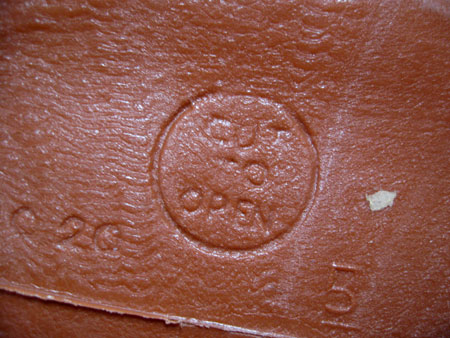 Made by Ruby-Spears Enterprises in 1983, this is a relatively rare piece of Mr. T. memorabilia, with jewelry and other assorted bling, T-shirts, games, coloring books and A-Team vans far more locatable than this carefully coiffed bank. I don't think I ever realized the Mr. T's hairdo was an upside down T.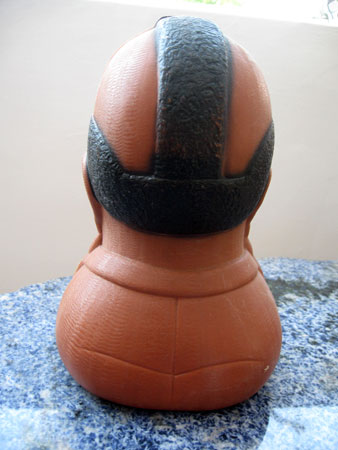 Income Tax Day causes a lot of people to experience angst, panic and other unpleasant human feelings. In many people this causes hair loss.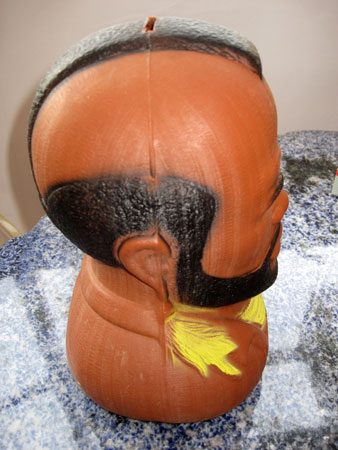 I'm not losing my hair but I do I wish I had a slot in my head today.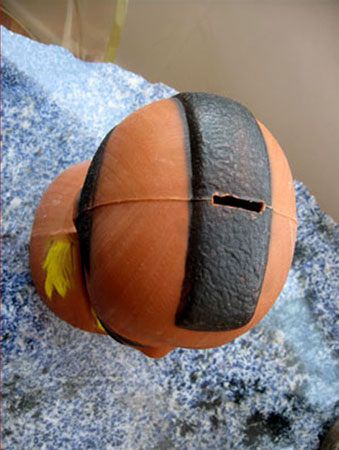 I'm so pathetically behind on everything following my Detroit trip – blogs to write, a documentary to make, getting all the Mumford marching band footage together for YouTube, not to mention my day job, songwriting. If someone could just turn me over and shake me, maybe all the extraneous thoughts would fall out and I'd just be left with the business at hand, mailing in my tax forms.