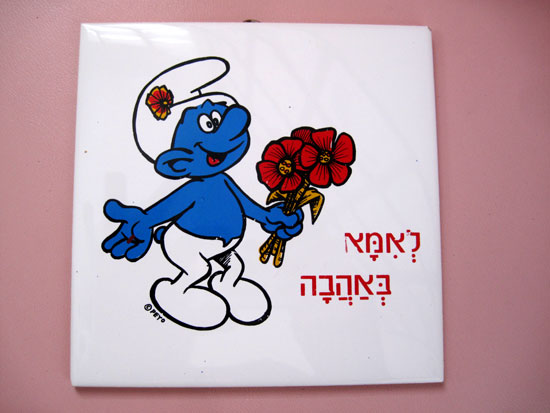 I never really got into The Smurfs. That shade of blue was definitely not my favorite color and I didn't have the patience to learn the Smurf language. I also didn't have the patience to study Hebrew for the couple of years I attended Hebrew school at Beth Aaron, right across the street from Mumford High in Detroit, so have no idea what this Smurf is saying.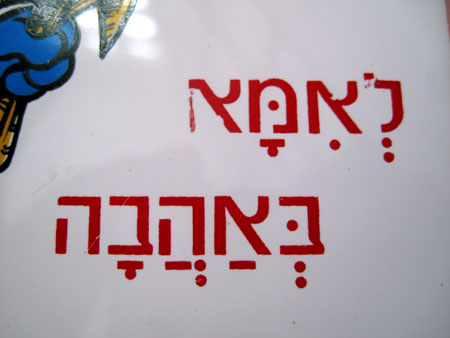 The only thing that kept me going to Hebrew School for the two years of one afternoon a week after school I went was the candy truck in the parking lot where we boarded the bus. I was bad enough at languages that use English lettering but once it came to Hebrew (or Chinese or Arabic or anything else that wasn't the straight 26 letters I was used to) my brain turned into a quivering Jell-O mold. I hope this Smurf is saying nice to go along with the flowers he's offering.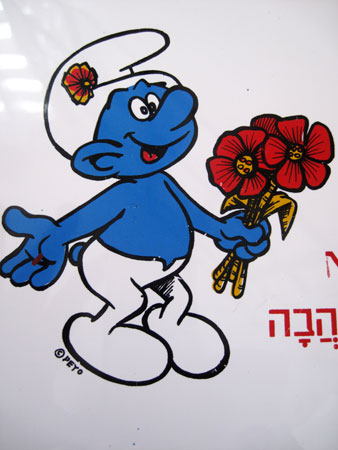 If only he was holding a bottle of Mogen David.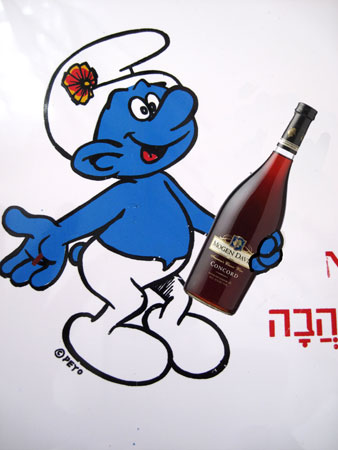 I do love that he's speaking in a language other than his native Dutch or adopted English. And I do hope he's not saying anything anything offensive but, rather, something like "Have and happy Passover and please enjoy the matzoh.".